Harvest Festival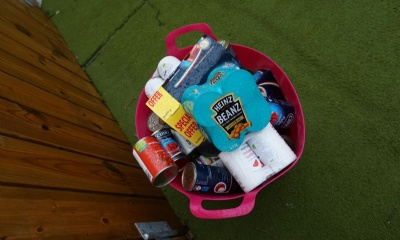 Our chosen charity - Wimbledon Guild
Thank you to all our pupils and their families for their Harvest Festival donations to our chosen charity, the Wimbledon Guild.
The Wimbledon Guild is a local charity where people can come for help when they need it and they will do their best to support them through whatever is troubling them. The main areas of work are:
Helping people in financial difficulty, by providing food, clothes (including school uniforms) and household goods, like a fridge or a bed
Supporting people's mental health by providing a range of talking therapies, counselling and support groups
Keeping older people active and connected through social clubs, classes and our befriending programme (currently online and by phone)
The harvest donations will be used to help stock their 'community larder' and will be distributed, alongside donated fresh food, to people who are struggling to afford their weekly shopping. The Wimbledon Guild relies on donations to help stop local families going hungry.
Thanks also to the Rev Richard Dryer for his wonderful assembly held live via Zoom and beamed into all our classrooms.