Joining our Nursery
Opened in September 2020 for girls and boys aged 3+, the Nursery is the start of a dedicated two year programme, completed in our Reception class, which follows the Early Years curriculum. For further details of the academic curriculum followed please click here. Read on for our FAQs and details of how your child can take their first steps to an 'education for life' in our new Nursery.
About the Nursery - FAQs
Is the Nursery co-educational?
Yes. From September 2020, both the Reception class and the Nursery will be open to both boys and girls. These are the first co-educational cohorts at Willington Prep.
At what age can my child join the Nursery?
The Nursery is open to children who have reached their third birthday by 31st August. To join the Nursery in September 2020, your child will have to be three years old by 31st August 2020.
How many children will be in the Nursery?
Class sizes are kept small throughout Willington Prep. In the Nursery we will be offering a maximum of 18 places.
Where is the Nursery located?
The Nursery is on the ground floor of the School and is accessed via the junior playground. A secure outdoor learning area contains the dedicated entrance to the Nursery.
Do you supply a hot lunch?
Nursery children will be provided with a hot lunch, together with a healthy snack for midmorning.
What are the drop off and pick-up times?
The Nursery will open at 8.20am and will finish at 3.10pm. There will be an early drop off at 8.00am and a later pick up at 4.00pm if the need arises for parents with siblings at Willington. The Nursery is open term time only.
Do you offer morning and afternoon sessions?
We will only be offering full day places, with a minimum requirement of 3 days a week.
What will the staff:pupil ratio be?
There will be two full-time, experienced members of staff at all times in the Nursery. It is important that the statutory guidelines on staff:pupil ratios are met at all times.
What do the children wear?
All the children will wear black shorts/jogging bottoms with a white crested polo shirt and our distinctive red sweatshirt with the Willington logo. This uniform will be comfortable for the children to wear while enjoying all activities and the clothes are easy to layer through the seasons.
Does my child need to be dry before starting?
While this would be expected, we do appreciate that some of the younger children may be wearing pull-up pants.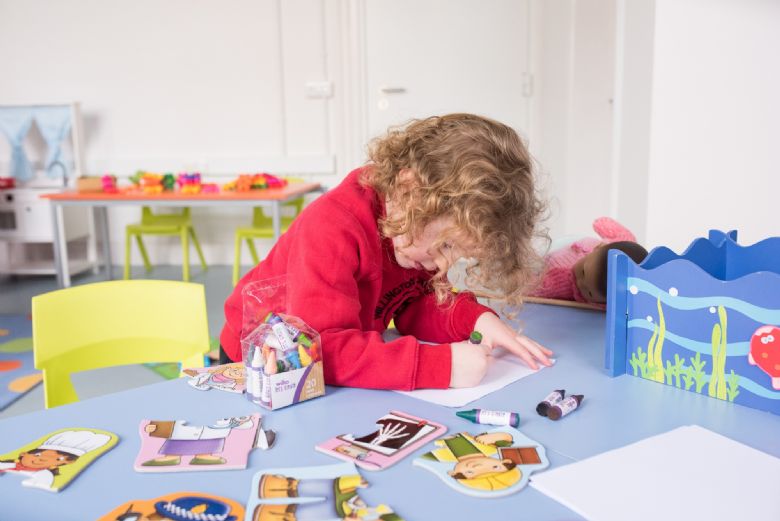 Fees, & Workplace Vouchers

What are the fees?
The fees for a full-time Nursery place will be in line with our Reception class. The Reception class fee for 2020/21 is £4,380 per term. The mandatory hot lunches will be charged in addition. As a guide—the 2019/20 cost was £245 per term.
Do you accept workplace childcare vouchers?
Yes we do. Please email bursar@willingtonschool.co.uk for further details.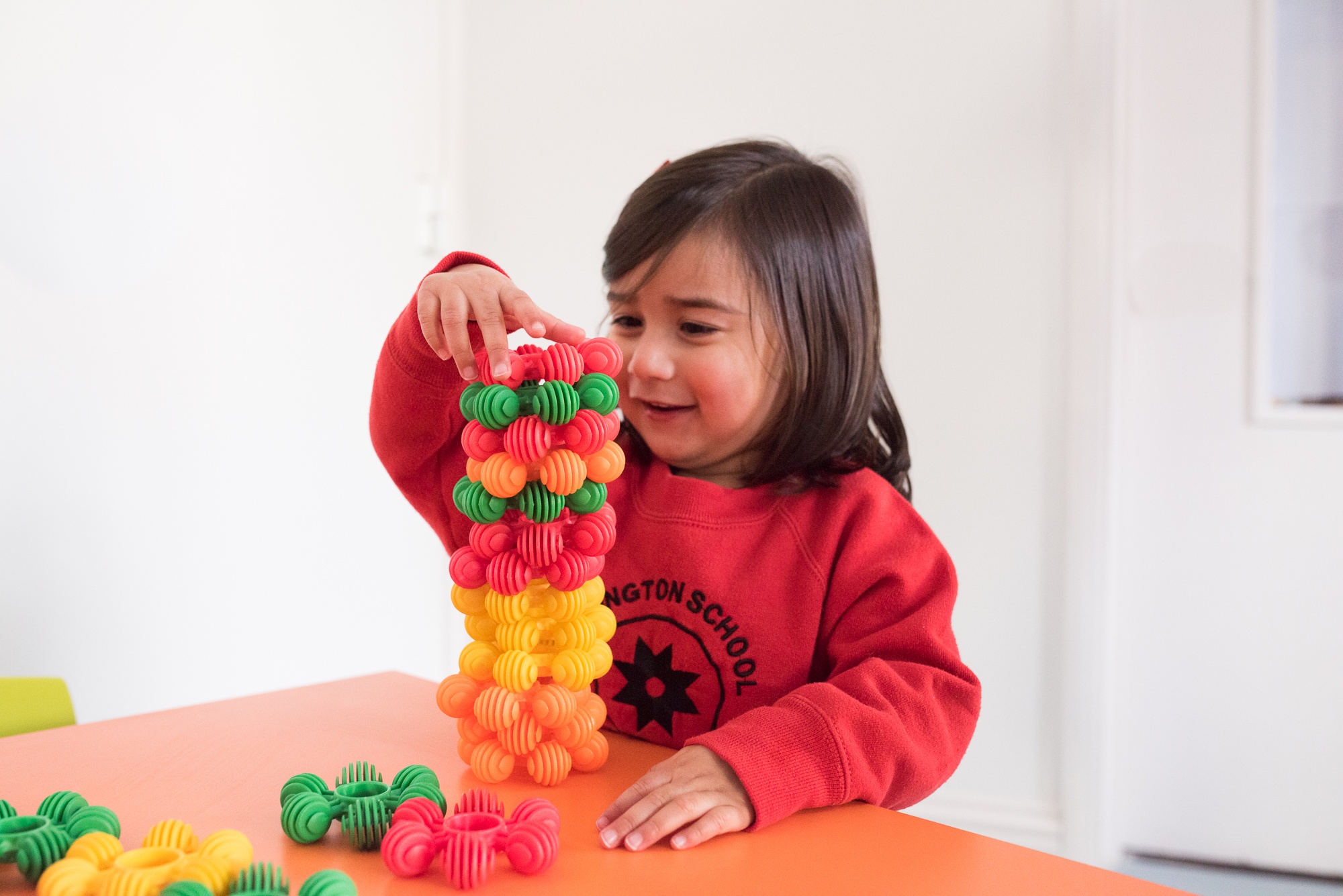 Joining the Nursery
Visiting Us
Parents are offered a meeting with the Headmaster, Mr Keith Brown, followed by a tour of the Nursery and the wider School (subject to COVID restrictions). Contact admissions@willingtonschool.co.uk to book an appointment.
How do I register?
You can register your child at any time for a place in the Nursery by completing the online registration form at www.willingtonschool.co.uk/registration. Children should be registered six months in advance of their expected start date in order to be invited to attend a Stay and Play session. However, we are mindful that many new families move in to the Wimbledon area and, if you have not yet registered within this timing, please contact Lucy Walton on 020 8971 0452 to discuss availability.
Will my child be assessed before joining the Nursery?
There is no formal assessment, however, all registered children will be invited to attend a Stay and Play session in the March prior to their expected enrolment. Offers will only be sent to those families who have attended our Nursery sessions. A home visit will also take place closer to the child's start date. These visits are an important part of your child's transition to the Nursery. Our team can find out all about your child and your child meets our staff in his/her own environment.
Is my child guaranteed a place in your Reception class?
We expect all our Nursery children to transition to the Reception class, unless there are exceptional circumstances.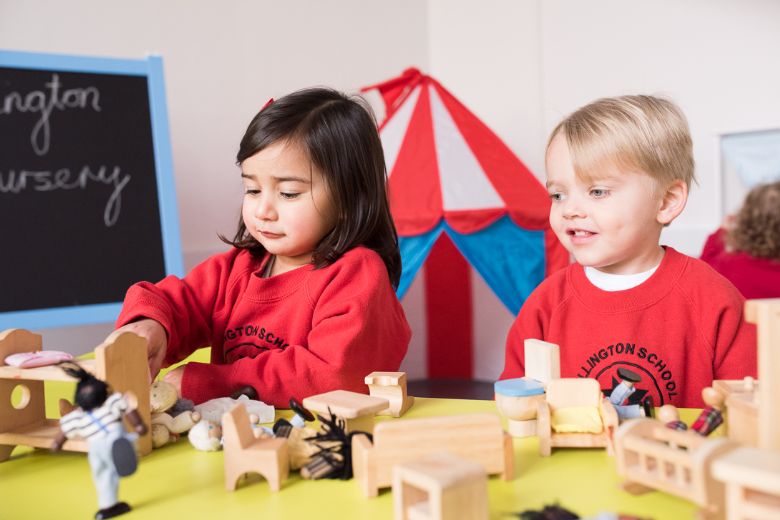 Being part of a small, nurturing community allows children to learn from positive role models, feel a sense of belonging and be their best self as they start their educational journey.