MR BROWN'S TWITTERINGS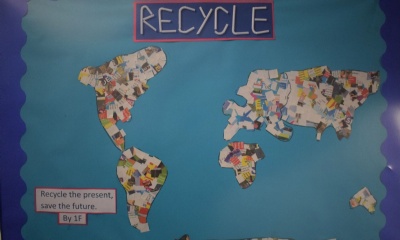 Week Ending 1st February 2019
I awoke this morning really hoping that I did not need to make the decision about whether we should close the school due to the forecast of heavy snow. In the end, and in true Michael Fish tradition, the forecast was so far off the mark we got a short period of sleet, not even enough to throw a decent snowball. The real reason I was dreading making this decision was that we may have had to cancel our Open House event this morning. That would have been a disaster and the 70 families, who had signed up to come and have a look around, would have been extremely disappointed at not being able to see the boys in action. In the end, it was great to see how the parents became fully engaged in so many of the lessons, and, indeed, were desperate to join in. The climbing wall became a focal point, with the Library being used as a viewing gallery!
Earlier in the week, we had an excellent Assembly given by Rachel from the NSPCC on speaking out and staying safe. It definitely got the boys thinking, and they were excellent in their responses throughout the Assembly. Looking ahead to next week, and staying on a similar theme, we have our Safer Internet Day on Tuesday, followed by the evening workshop for parents. Year 1 were lucky enough to go out on a trip to the Look Out Discovery Centre in Bracknell this week and they came back really excited by everything they experienced. It is learning activities like these that the boys really remember. Year 1 have had quite an exciting week this week really, and today's Open House and the dissection of a fish will live long in their memories. Hopefully, the smell of the fish won't live long in the corridors of Willington though! Further to my twitterings of a couple of weeks ago, it was also great to see the Year 2 boys giving presentations on recycling; showing off their social responsibility.
Luckily, this week, very few of our fixtures have succumbed to the adverse weather conditions and I hope we can avoid having to cancel any fixtures in the coming weeks. You will see below that Year 7 have been hard at work conducting a Chemistry experiment on how to make a compound from a metal. The week was rounded off with another concert in our Musical Performance Series, which included some exciting performances on guitar, piano and drums. I commented at the end that it was lovely to see so many of the boys enjoying the music and playing with a smile on their faces. That's what Willington is all about. Have a great weekend everyone.
Keith Brown, Headmaster
@willingtonhead