MR BROWN'S TWITTERINGS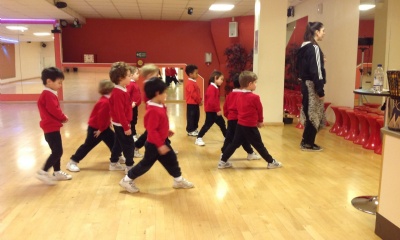 Week Ending 15th February 2019
Well, here we are at the end of the half term and I can't believe I'm not going skiing! I am sure many of you will be venturing overseas to enjoy some fantastic powder snow whilst the rest of us enjoy the late winter sunshine here in Blighty, or, as we like to call it up north, summertime! It has been another jam-packed week of activity around the school and further afield. The musicians have had an exceptional week. First they were invited to Epsom College to the Prep Schools' Strings Day. As far as musical and cultural experiences go, it was second to none and I know that our boys got a lot out of it. If you would like a flavour of what was involved please visit my Twitter feed where there is a small excerpt that was posted by the Epsom College Music Department. It really is quite amazing and if you look closely you can see some of our violinists leading the Orchestra at the front. Later in the week, we were treated to some outstanding singing by the Choristers at St Paul's Church in Southfield. Choral Evensong really is something worth experiencing.
Many congratulations to our Year 5 Librarians, who have now graduated and been given their blazer badges to wear with pride. Earlier in the week we were treated to an Assembly by Class 7S on Valentine's Day and how it is celebrated around the world. Monday's Assembly included Mr Gibbs' round up of the Fantasy Rugby and I am pleased to say that I did have Jonny May in my team. However, I still managed to slip down the rankings by another five places to 37th! Never mind, in the real world of Willington rugby it was good to hear of so many wins this week.
The Reception classes enjoyed their outing to the Wimbledon Dance Academy (pictured). It sounded like they had a fantastic time learning some new moves. Year 4 boys were treated to their very own workshop in their classroom on expressive reading and had the pleasure of witnessing actor Iain Ridley in action. There is nothing better than to experience this kind of talent close up and the boys were enthralled by his enthusiastic delivery. The Year 5 boys have also been busy at Art Workshops and Maths Challenges at two of our Senior Schools, The Cedars and KCS. Well done to those boys who took part in these events.
In the week after half term, we will be holding an Information Evening on "Everything you need to know about the 11+ and Pre-tests" for all our parents of boys in Year 5 and launching our latest online parent resource, the innovative Future Schools Hub.
Hopefully everyone will have a chance to rest over the next week and come back refreshed and ready for another exciting half term. There is always so much to celebrate every week and it's great to see how busy the boys are and how much they enjoy their learning.
Keith Brown, Headmaster
@willingtonhead