MR BROWN'S TWITTERINGS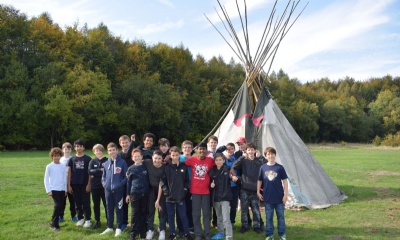 Week Ending 5th October 2018
Well, that's another week gone in a flash. It won't be long before John Lewis will be showing off this year's Christmas advert! They say that time flies when you're having fun and this really is true when you look at what the boys get up to in just one week. The Travelling Book Fair departed after a successful stint at Willington. I know the English Department are delighted at the number of boys who purchased a book or two and we look forward to the fair returning soon.
A number of boys throughout the school have been lucky enough to have been out and about on educational visits this week. Year 5 had a fantastic time at the Thames Explorer, where there was an exciting programme of curriculum-linked activities for the boys, using the river as an outdoor classroom. At the same time, the Reception boys had a great day out at RHS Wisley. Mrs Spence was raving about it to me and saying how amazing it looks at this time of the year.
The exhausted looks on the faces of the Year 2 teachers were enough to tell me that the boys had had a fun time at Hampton Court Palace learning about the Tudors. Having seen the boys working on this period of history in the classroom, we are lucky that we have such places to visit to add to their understanding. As I write, the school is strangely quiet due to the Year 8 boys being away on their Geography field trip (pictured). This crucial part of the Common Entrance syllabus sees the boys off to Amersham to gather data for their fieldwork report. I'm not sure they will see it as fun, but it is important!
This week we joined a number of schools at Wimbledon Common Prep School (Squirrels) for their Future Schools' Evening and met many future Willington parents. Next week sees our own Future Schools' Evening, with over ten schools attending, and we do hope to see as many parents as possible from Years 3 to 7 for what we are sure will be a relaxed yet informative evening. I know many parents will have questions once they have had a look at the schools and I would like to invite them in to talk with me after the evening, so I can help you with these difficult decisions.
The Harvest Festival was a roaring success this week and my thanks to Richard Dryer for leading the service. Both the Juniors and Seniors were extremely generous with their gifts. Jonathan from the Wimbledon Foodbank was overwhelmed with the response and wanted to pass on his thanks and gratitude to the boys and parents of Willington for their generosity. He also offered to take some of the boys to the foodbank nearer to Christmas to see how it operates. I hope we will be able to take up this opportunity as I feel it is really important for the boys to see how their donations are actually used to support those less fortunate.
It's been another busy week on the sporting front and Mr Gibbs and the team have been racking up the wins with matches against Hampton Prep and Homefield. Well done, boys, and I am looking forward to tomorrow's 1st XI Tournament, which, I believe, we are the holders of! No pressure.
Next Friday sees our Autumn Term Open Morning and we are expecting a full house. As ambassadors of Willington, I know all our boys will do a wonderful job of showing off our school and I appreciate how much they do for us.
Well done to all the parents who have successfully registered on the parent portal and a big thank you to everyone who took the time to fill in the parental survey. I have found it really beneficial to get a rounded view of the school; what we do well and what we need to improve upon. Have a great weekend everyone.