MR BROWN'S TWITTERINGS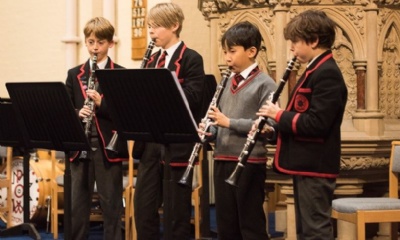 Week Ending 23rd November 2018
Another action-packed week has flown by and so much has been achieved. As always, there is never a dull moment at Willington and we kicked off the week with only a handful of members of staff! It is always the case in London that there is a problem with trains, whether it is the wrong type of snow, the leaves are too wet, or the train drivers have slept in, the Capital grinds to a halt over such trivial matters. So, we started the week with an extra long Assembly with some hymn practice, awards and achievements and, of course, we can always rely on the excellent Choristers to fill in the time with their amazing singing. The Junior Department held their weekly Celebration Assembly in the afternoon and, once again, it was an opportunity to show off how much exciting work they have done. If you ever get the chance to visit the Juniors in action you will see happy boys learning in a very colourful and stimulating environment.
Tuesday morning's Assembly was a bit more noisy, as our resident drum teacher, Mr. Raymond showcased how drums should be played. It was great to see Seun and Airav showing off their talents. On Wednesday we held our annual Year 3 Assessment Morning in the Junior Department. It was great to see the boys come and visit Willington and get to know what we are about in a fun yet challenging manner. As part of the assessment the boys were put into small teams to build a bridge between two tables that would be strong enough to hold a water bottle for 10 seconds. It was great to see such young boys working together to complete this task, helping each other, offering ideas and coming up with solutions to their problems; something that Willington boys are particularly good at.
It was the end of the football season this week as our senior teams played Twickenham Prep in the final matches of the term. Overall, I think Mr. T is happy with the way in which the boys have represented the school and, although the results have not always gone our way, they should be proud of how they have played and of the progress they have made.
It was great to see so many of the boys perform at the Choral and Orchestral Concert at Trinity Church, especially the younger ones in the Sparrows Choir, who were outstanding. To round off the Concert, the Orchestra was fantastic in performing Chariots of Fire and Pirates of the Caribbean. Many thanks to Mr Parker and all the staff, who worked very hard to make sure the boys were prepared to such a high standard.
The Sports Department and POW have partnered up with the Testicular Cancer Charity, OddBalls, to release our very own Willington Prep beanies. These hats are available for pupils, parents and staff to buy for £15 and will be sold at all POW events. They are just perfect for supporting the boys on the side-lines during the winter months. They're brilliant hats, so please do support not only POW, but also a brilliant charity. I'll sign off now, have a great weekend.