Parents of Willington (POW)
POW is a team of parent volunteers who, along with the Class Representatives, help organise and run events for the Willington boys and their families.
Please do get in touch with us at the email address below if you would like to learn more or become involved.
Many thanks,
The POW Team

Email: POW@willingtonschool.co.uk
WANTED! NEW POW TREASURER
The role of POW Treasurer can either be carried out as a fully integrated member of the POW team, attending and helping with all events, or it can be purely about looking after the finances of the POW activities. The role has been successfully carried out in both ways over the years and it is perfect for someone who wants to be involved in POW but can't commit to full event involvement.
A job description can be found below and to apply please contact POW via email to: POW@willingtonschool.co.uk
POW Autumn Term Diary Dates
| | |
| --- | --- |
| Friday 29th September | 3.30pm Bake and Book Sale |
| Saturday 28th October | Fireworks Night at Wimbledon Rugby Club |
| Tuesday 31st October | 8.00am Halloween Goody Bags |
| Friday 17th November | Years 4-6 Film Night |
| Friday 8th December | 3.00pm Christmas Fair |
Click here for the event posters with further details http://www.willingtonschool.co.uk/gallery/?pid=53&gcatid=7&albumid=9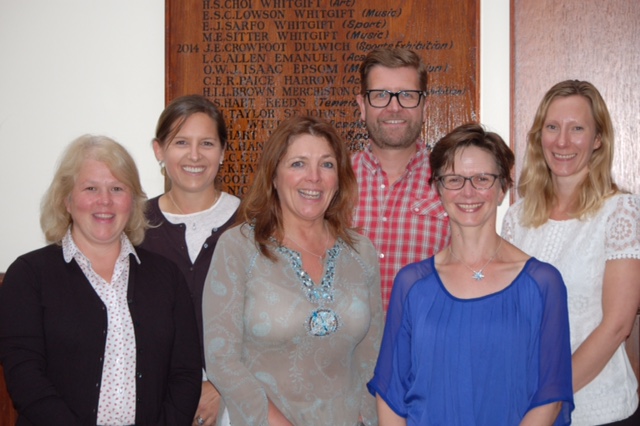 Meet the POW Team
From left to right: Sarah Dalton, Kate Overend, Donna Goldstein, Daniel Griggs, Luci Henderson and Carrie Fleming (Treasurer).