Parents of Willington (POW)
POW is a team of parent volunteers who, along with the Class Representatives, help organise and run events for the Willington boys and their families. Please do get in touch with us at the email address below if you would like to learn more or become involved.
Email: POW@willingtonschool.co.uk
Spring Term 2018 - Update
Once again it has been a busy term for POW (Parents of Willington): sweet pancakes, cakes and coffee mornings have been a regular feature! We held two second hand uniform sales combined with coffee mornings and raised a fabulous £1,169. What better way to take 5 minutes to catch up with friends over a croissant and coffee as well as picking up a few bits of uniform for the term ahead?
Delicious cakes and pre-loved books were also on sale on two cold Fridays in January and were a huge success with the boys and parents alike - the super deluxe POW hot chocolates with whipped cream and marshmallows warmed everyone up and we raised £261. Thanks to all the fabulous bakers and buyers! Our annual Pancake Day lunch saw the usual mountain of toppings piled high on pancakes. It raised an impressive £170 but we think the event should be re-named 'The Sugar High' for 2019!
Following closely behind these events was the annual Quiz Night, which was a huge success, raising £1,112. The new Quiz Masters, Rob and Saima, did an incredible job entertaining and challenging the teams with 11 exciting rounds including art, cheese tasting, music, Wimbledon landmarks and much, much more. Congratulations to Year 4 Quizpersons of the Apocalypse, who won the coveted prize and even managed to beat the teachers!
The final event of the term was the Junior film night - almost 90 boys enjoyed hotdogs, popcorn and drinks and the fabulous Paddington 2. All funds raised from this evening were donated to the School Council, who support worthwhile charities chosen by the boys.
We are incredibly grateful to Coombe Residential who has sponsored our events through the year - without them we would be unable to raise the funds that we do to support our boys' education and our two chosen charities - First Touch and Young Carers of Merton. We are thrilled to have raised £2,682 this term.
All of this would not be possible without the commitment and dedication of the year reps and volunteers, as well as the fabulous staff at Willington, and we are enormously grateful to them all.
With thanks
POW - Kate, Donna, Dan, Luci, Ilia and Sarah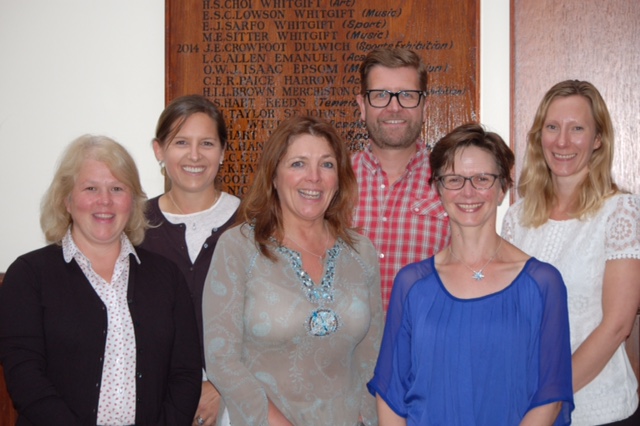 Meet the POW Team
From left to right: Sarah Dalton, Kate Overend, Donna Goldstein, Daniel Griggs, Luci Henderson and Carrie Fleming (Treasurer).