Fees, School Fees Plan & Bursaries
Fees
The Willington School Board of Governors are committed to providing the highest standards of education for our pupils while seeking to keep fees to a realistic minimum.
'..care is taken to keep fees reasonable..' Good Schools Guide 2023
The termly level of fees that have been set by the Governors for the academic year 2023/24 at Willington are:
Nursery, Reception, Years 1 and 2
£5,390
Years 3 to 6
£6,055
All the above fees include school lunches.
A 10% sibling discount is available to those children with an elder sibling in the School.
See next section, School Fees Plan, for how you could spread the cost of your child' school fees.
School Fees Plan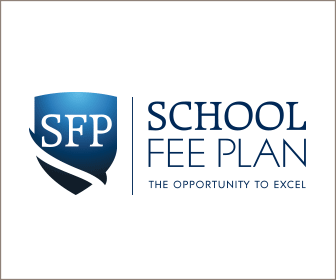 As an alternative to paying your school fees termly, we are delighted to advise that you can now opt to pay your school fees and extras over 12 monthly repayments through School Fee Plan.
Rather than paying a lump sum, each term's invoice is split into manageable monthly instalments.
ILLUSTRATIVE EXAMPLE
| | | | | | |
| --- | --- | --- | --- | --- | --- |
| Termly Fees | Service Charge | No. Months | Monthly Repayment | Total Amount Payable | Representative APR% |
| £5,133 | £158.61 | 4 | £1,322.90 | £5,291.61 | 5.8% |
| £5,767 | £178.20 | 4 | £1,486.30 | £5,945.20 | 5.8% |
Please note, credit is subject to status, affordability, terms and conditions apply, over 18s only.
To find out more about School Fee Plan and how to sign up simply click on the link below:
https://www.myschoolfeeplan.com/Willington-SW19
School Fee Plan has over 25 years' experience in providing this service to parents and we are confident that you will receive exceptional service from their dedicated team.
If you have any further questions, please do not hesitate to contact either the Bursar, Mrs Woodley, via 020 8944 7020 or School Fee Plan on 0330 123 9720 where Lisa and her team will be on hand to help you and answer your questions.
Colleen Woodley – Bursar
Willington School, Worcester Rd, London SW19 7QQ - Telephone: 020 8944 7020
Willington Preparatory School is an appointed representative of Premium Credit Limited which is Authorised and Regulated by the Financial Conduct Authority. *School Fee Plan is a trading style of Premium Credit Limited (company number 02015200).

Applying for a Bursary
All bursaries will be fully means-tested, to a formula agreed by the Governing body, taking into account the income, assets and circumstances of the family and the School's assessment of the benefit to the pupil. In the most financially restricted and traumatic family circumstances, for the most deserving pupils, bursaries of up to 100% of fees may be available. All Bursaries are confidential and families are expected to keep the details of their Bursary confidential. Finance & General Purpose committee consider and approve bursary applications on a case by case basis.
Potential Pupils
Once parents have visited the school and a child has been registered to join, parents who feel that they would struggle to pay the full fees may apply to the Bursar for an initial quick assessment of the level of award which might be possible should the School be able to provide their child with bursary support. If a place is offered to their child and, once the Deposit has been paid, parents may apply formally for bursary assistance and will be provided with a full application form.
Current Pupils
When families experience significant and unexpected changes in their circumstances, as a result of which they are struggling to pay the full fees, parents of current pupils may apply to the Bursar for an initial assessment of the level of award which might be possible should the School be able to provide their child with bursary support for the following academic year.
Our full Bursaries Policy may be found on the About Us/Aims, Ethos & Schools Policy section of this website.
Please contact Mrs Colleen Woodley, Bursar via bursar@willingtonschool.co.uk for further information.