The Willington Community
Every person has a story to tell. Find out more in a new series of personal introductions to the people who make up our unique and diverse Willington community. Featuring staff, parents and alumni, keep checking back for updates as they are published.
Keith Brown, Headmaster
Former Scottish Rugby player, drummer, cyclist, photographer, biker.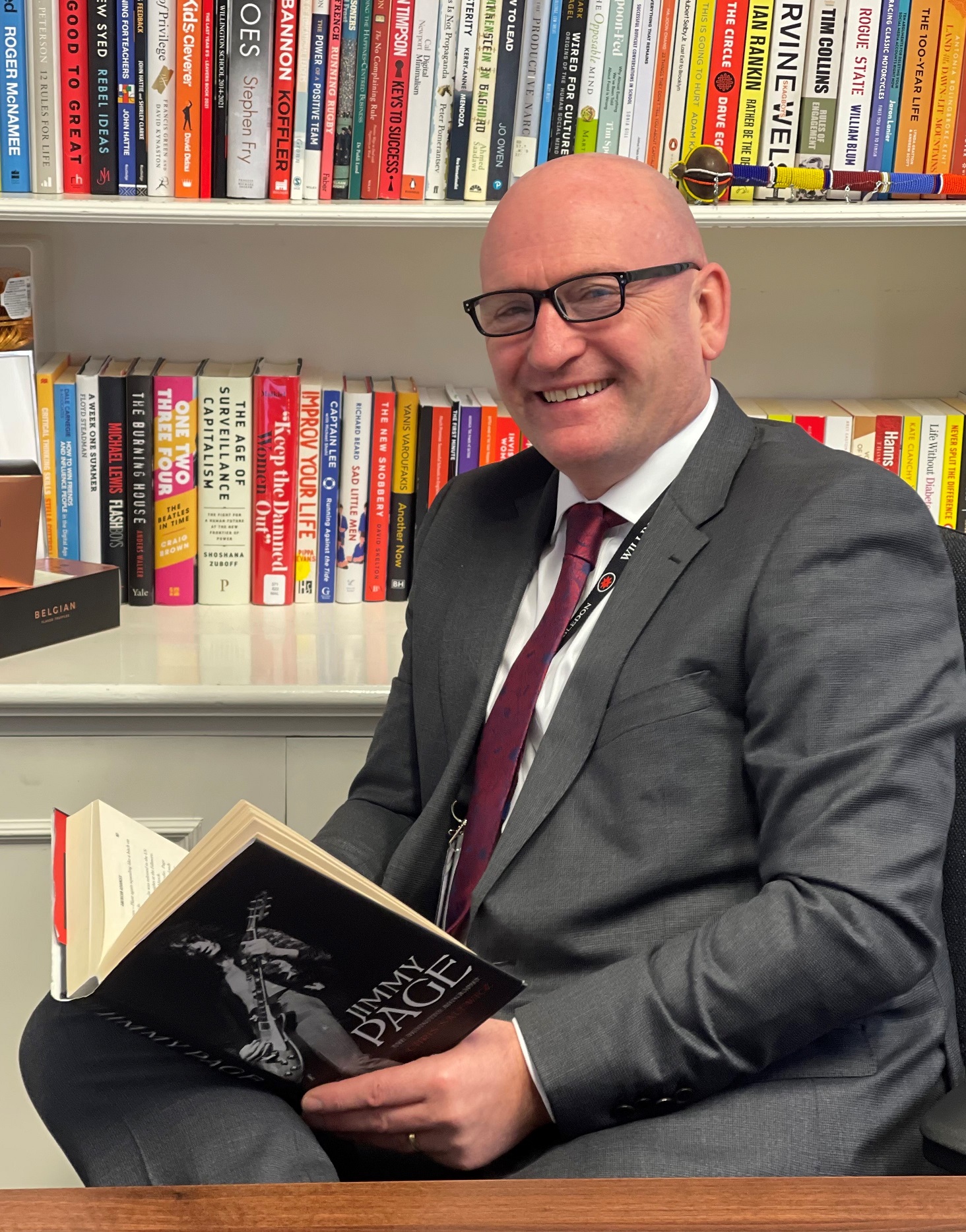 Born in Edinburgh and raised in the Borders town of Melrose, I had dreams of becoming an international rugby player. I represented Scotland at rugby as an under 18 School Boy international and at Under 19 level; sports are still a passion for me and I enjoy watching Brentford regularly.
After briefly working for the Bank of Scotland I lived in Australia for a year and then moved south, completed a BSc in Sports Science, PGCE and an MA in Computers in Education. So began my lifelong love of teaching.
Starting at St Benedict's in Ealing in the mid 90s, then moving to St John's Northwood, I have been fortunate to teach every year group from Nursery through to Upper Sixth.
Away from my Headmaster role, I have a love for music, especially 70s and 80s rock music, I enjoy playing the drums in a band who rehearse and play live. My claim to fame is I've played live on the same stage that the Rolling Stones used to play on in the Ealing Blues Club, back in the 60s! I am a book hoarder due to Amazon having a one swipe purchase button. My real passion, however, is motorbikes, Japanese superbikes, BMW boxers, it doesn't matter, as long as it can beat the London traffic. Having ridden the Monaco Grand Prix circuit (within the speed limit), top of my bucket list is to ride the mountain circuit on the Isle of Man.
Personal Highlight? Too many to mention but getting to travel the world with my job has been amazing.
Career Highlight? Obviously becoming Head at Willington, but visiting Las Vegas on a Geography field trip was pretty cool!
What do I love about Willington? The people. Being part of the team that has helped evolve Willington into Wimbledon's best co-educational prep school, fit for the 21st Century.
Published 9th February 2022
Eleanor Henery, Deputy Head Pre-Prep
Aquathlete, marathon runner, fundraiser, country music lover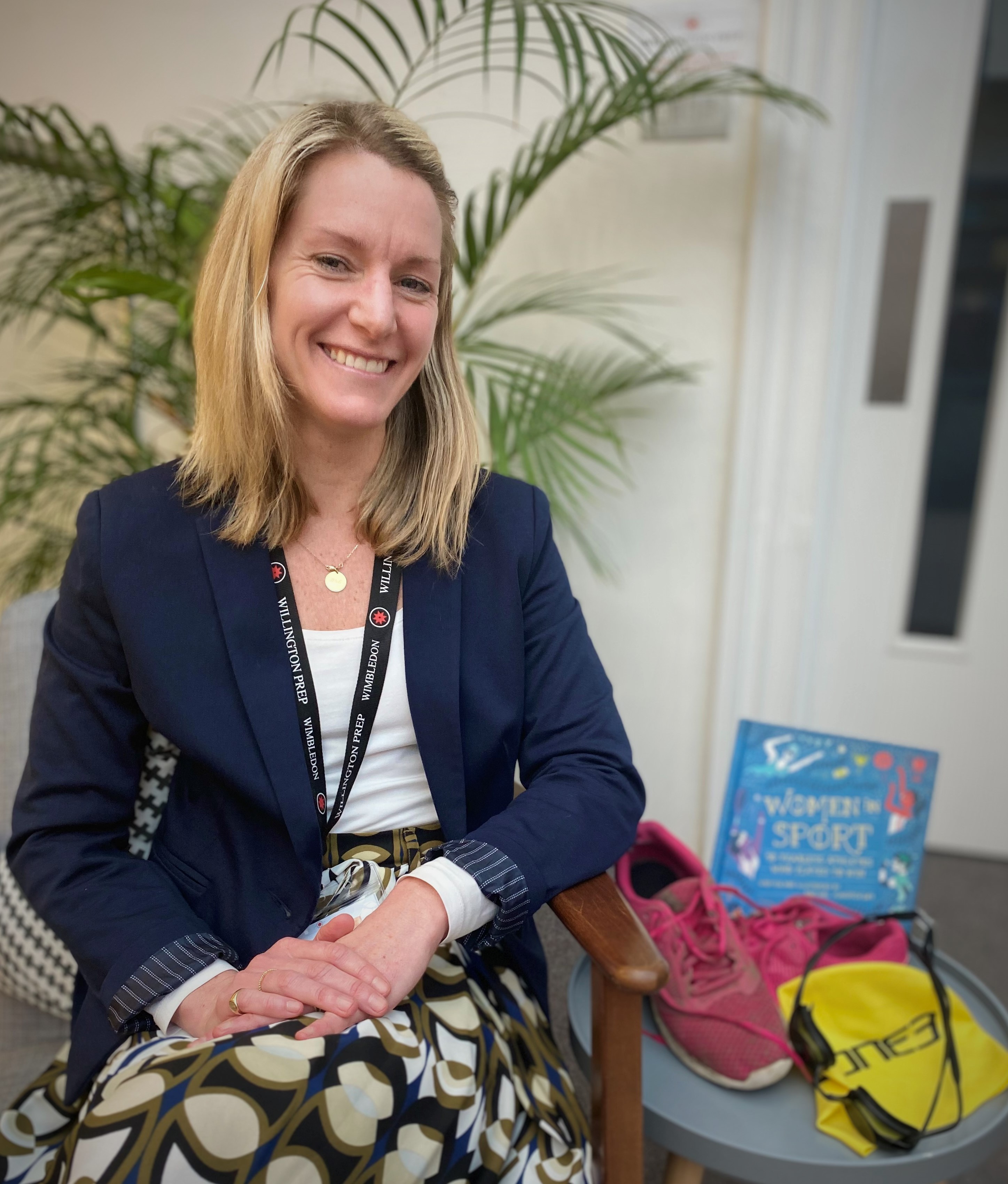 The daughter of two teachers, there was no surprise when I decided to follow the family business into education. After school, I studied sports science at Chichester University and then headed to Maryland, USA to teach water-skiing, wakeboarding and to gain my boating licence. My stint in the States led to a love of country and western music, which is the theme tune to my running regime.
I have run three marathons, the most memorable of which saw me dressed as a German beer maid, which doubled my fundraising! I run at least three times a week and, as the cobwebs blow away, I am at my most creative as I plan the week ahead. During lockdown, as a way for the children to feel connected and in lieu of our in-person assemblies, I had the greatest fun creating miniature films and animations on my kitchen table. The video saved me and there is a certain pleasure in choosing just the right song to go along with the little films.
A little known challenge, which I have enjoyed twice now, is the aquathlon - a multisport race consisting of continuous run and swim elements. The aquathlons were short sharp sprint events and meant I had to learn to tie a shoelace in under 30 seconds!
What do I like about Willington? It is a really supportive community and I enjoy the teaching time I have in the classroom, getting to know each individual child. I am now in my second year here and it is wonderful to see the children that started in the Nursery, blossoming as they make their way through the school. I am so excited to be working with the girls and watch them flourish into young, independent females. We may have our next Paula Radcliffe in the making here!
On a Thursday and Friday, I don my trainers and go to games at the playing fields with the pre-prep pupils. Which leads me onto another great thing about Willington; the wonderful array of delicious dishes that come from the kitchen, particularly the pasta. Carb loading before training with the children at Drax is not a bad way to spend your week!
Published 23rd February 2022
Marcus Tattersall, Deputy Head Pastoral
Broadcaster, Snowboarder, DJ, Blackburn Rovers Fan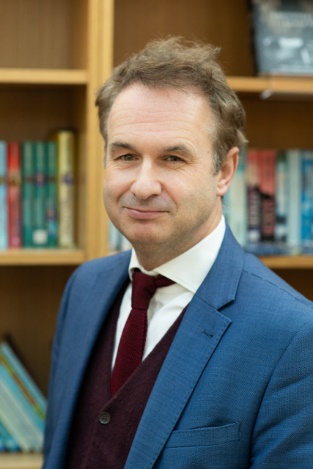 I grew up in Accrington, Lancashire and I guess I'm a proud Northerner. Certainly, my Wimbledon born wife says as I can go on about it a bit too much!
I studied Politics and Geography in Liverpool during the 90's when the two great loves of my life, music and football, seemed to intertwine constantly. I stayed in Liverpool to do my PGCE and at the same time made a fortnightly pilgrimage to Ewood Park to watch the good times(1995) and mostly bad ones of Blackburn Rovers FC. Since the Age of 7, I've seen them at 70 of the 92 League Grounds. One of my students in my final teaching practice was a future England goalscoring legend who you might have heard of….
Next saw me have a gap year or three, being a ski rep in the winter and finding a passion for snowboarding, then a kids' campsite entertainer during the summer months, dancing along to 'Superman' by Black Lace night after night…!
London's paved streets of gold (or stone) came calling and I found myself at Willington just as we welcomed in the new Millennium. In my 20 years here, I think I've filled virtually every role, from the morning minibus driver to DJ at the school ball, to a year as Acting Head. The school has always retained the same heart, soul and atmosphere despite many changes. The terrific staff, parents and most importantly children are all central to this. With my current role as Deputy Head Pastoral, I try to help and guide the children through the choppy waters that we may find ourselves in during uncertain times.
Away from Willington, I've dabbled in live broadcasting. I was part of Sky Sports Monday Night Football for a few years and also Setanta Sports News, which I combined with working at Willington. I've also had a go on 'The Chase' (let's just say it's the taking part that counts..) Nowadays on a Saturday afternoon you will find me broadcasting to literally zillions on a live football and music radio show. All the latest scores, plus the world famous 'Rock and Goal Years'…But what was the year?!
And finally, and most importantly, my family has been integral to everything and keeps me firmly on my toes.
Published 2nd March 2022
Johan Thisanayagam, Deputy Head Curriculum
Former England Women's Cricket Coach, Mountaineer, Guitarist, Cyclist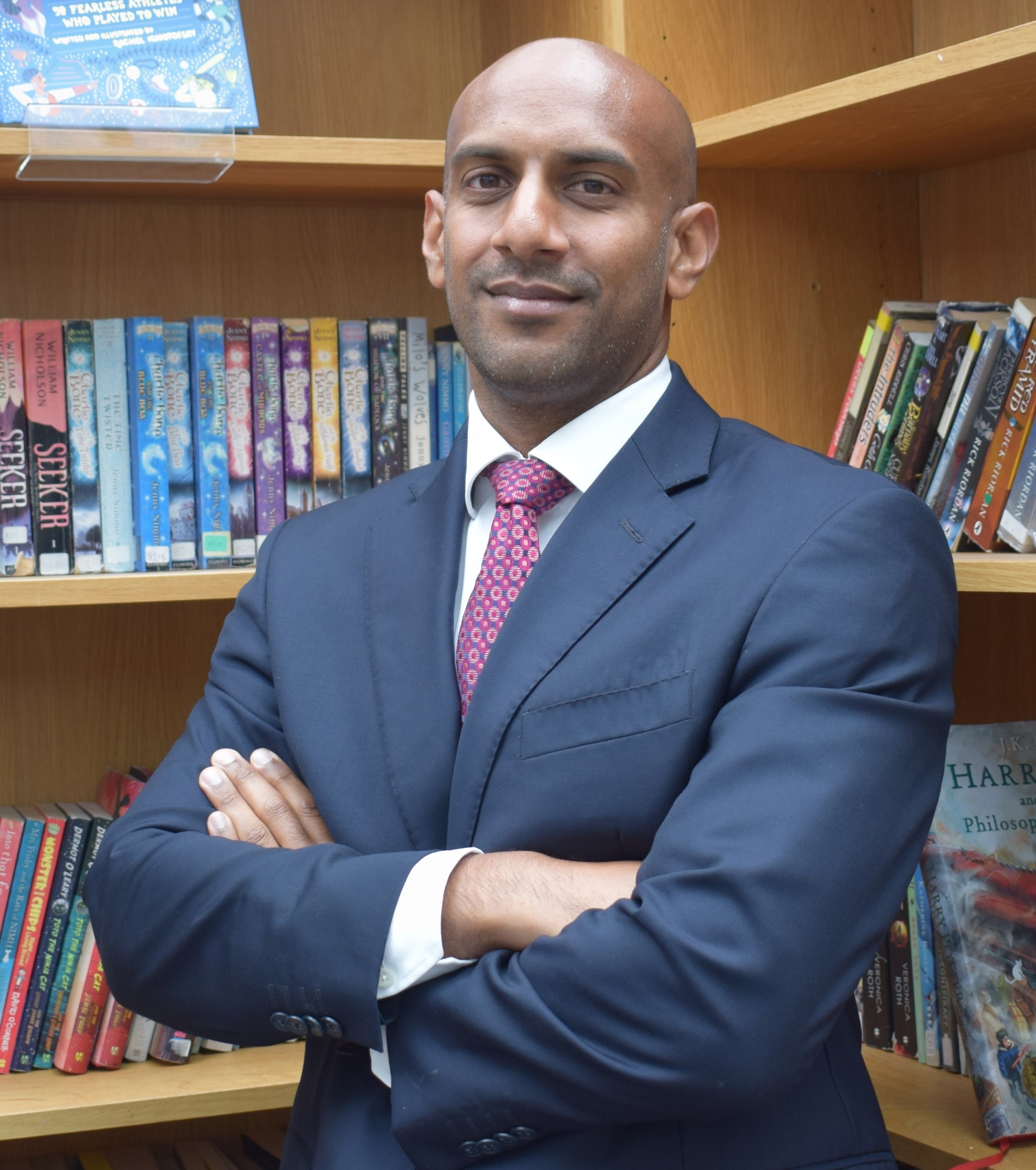 A proud Londoner born and raised, the value of a strong and rounded education was impressed upon me from a very young age, little did I know it. As a child, school seemed to be one huge playground where I could immerse myself in all things sport, music, art and academia.
I was very lucky that sport took me on travels around the world, playing and coaching cricket, whilst balancing further study completing a BSC in Sports Science and a PGCE.
In my mid-twenties after a couple of seasons in Australia, I was playing cricket in India when I became injured and started coaching at the National Cricket Academy (NCA) in Bengaluru. The England Women and England Men's A squad Cricket Team were touring and the England coaches asked me if I wanted to help out with some of the sessions. I was then awarded a job with the squad. I was a bowling coach for the England Men's A squad, and then a coach for the England Women's squad for the following two years. We were involved in two successful world cup campaigns and retained The Ashes.
After returning to the UK in 2010, I accepted a short term teaching contract in a school which went on to kick-start my passion and love of all things education. Fast forward a few years and that same passion has helped in completing an MEd in Educational Leadership and motivated me in becoming a school governor.
The immersive nature of my childhood has stayed with me. Outside my role as Deputy Head Curriculum, I continue to enjoy mixing sport with travel, taking on cycling pursuits, mountaineering and even donning the whites for my local village cricket club. Being formally trained on the trumpet, and being a part of an orchestra which toured to Oslo, music has always been a huge part of my life. Now I have swapped the brass for the warm sound of the acoustic guitar.
Working at Willington has been very exciting and I'm very grateful to be part of an organisation that is progressive, innovative and always aiming to raise the bar. However, most important to me is that all at Willington are part of a family!
Published 27th April 2022
Lucy Walton, Registrar & Director of Communications
Kayaker, Met Volunteer, Trailwalker, Lifelong Learner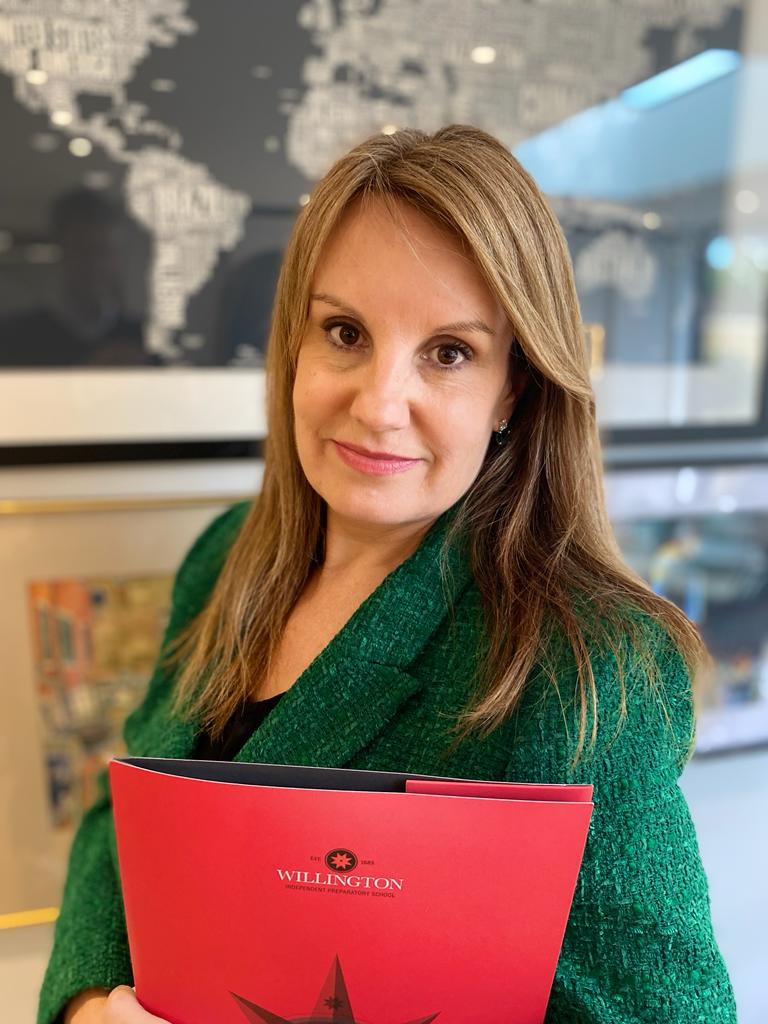 I was born and raised in Canterbury, Kent, and started commuting to London at 18 to work for a firm of insurance brokers in the City. I thoroughly enjoyed corporate life in late 1980's London and subsequently took on a role as PA and office manager in a large firm of chartered accountants, whilst studying for a diploma in marketing at night school. From there I moved to work in sales and marketing for Marriott International in the pre-opening office of a five star London hotel. We offered "hard hat" tours of the construction site and it was exciting to see the hotel evolve and later to be offering more glamorous tours of the spa, restaurant and presidential suites.
I took time out of the corporate world to raise my two boys, who both attended Willington from reception. When I first visited as a parent in 2007, I thought how much I'd enjoy working in admissions, and welcoming families into the school. In 2016, a role became available, and I haven't looked back since.
I'm an early adopter by nature and I love trying new things. I consider myself a lifelong learner, with at least one course on the go at any time. As a child, my ambition was to become a police officer. While I ended up following a different path, I volunteered for the Met when my boys were young and found myself working in admin at the local CID office shortly after the 2011 London riots.
In terms of life-affirming experiences, I am most proud of finishing the Trailwalker as part of a team of four. The Trailwalker is a 100km, non-stop endurance walk across the South Downs in aid of Oxfam and the Ghurkha Welfare Trust. We completed the challenge in 28 hours, walking through the night, electric storms and torrential rain. Despite the exhaustion and many blisters, we raised thousands of pounds. In 2019, together with our sons, we took part in a four-day sea kayaking and camping expedition on the Johnstone Strait in western Canada. To see and hear the orca whales was a true privilege and forging friendships with a group of hardy septuagenarians from Kansas around the campfire each night, was both humbling and inspiring.
I adore working at Willington and cherish the many meetings I have with parents and children from across the globe. However, the real highlight of my role is seeing the girls and boys arrive for their first day at school, immaculate in their uniforms and with their formative years at Willington to look forward to.
Published 18th May 2022
Zara Mahmoud, Nursery Teacher
Iraqi, Art Lover, World Traveller, Proud Daughter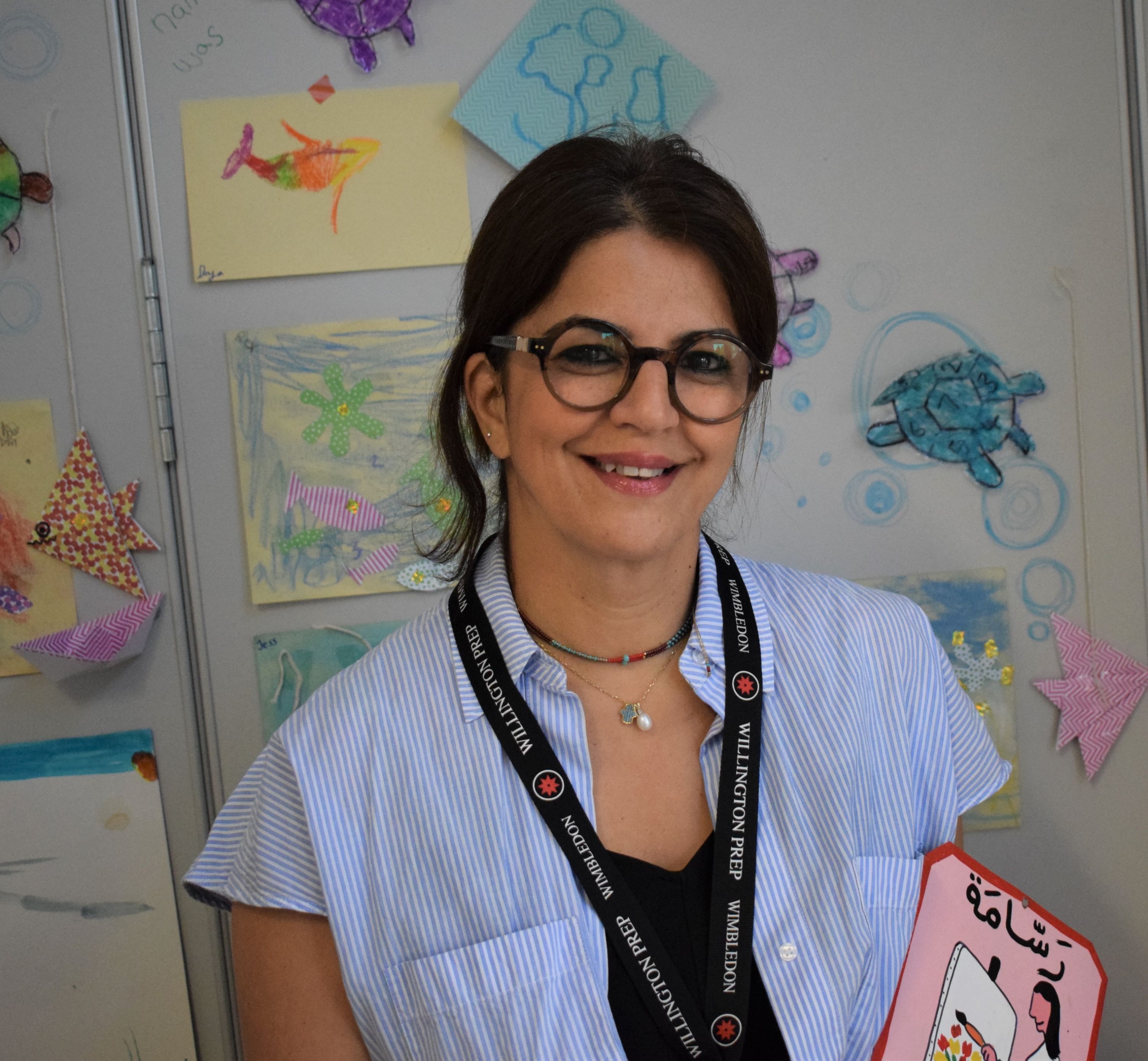 I grew up in Baghdad, Iraq, living and experiencing eight years of wars and conflicts during my childhood and school years. I was lucky to be part of an artistic and creative family; my mother was a painter/art teacher and my father a civil engineer. He worked in the Iraqi National Oil Company, Baghdad, working on different projects across the country, including infrastructure to build schools and homes for the vulnerable in Basra.
Baghdad was the most beautiful place before the war. I have many happy memories of going to art classes and galleries with my mother, with her passion and creativity rubbing off on me. In the late 1980s, my mother taught art in a local school to children aged 4 to 12 in Baghdad. She was a well-known artist, who exhibited around the world, and you can still see one of her early artworks at the Baghdad International Airport (see image below). However, in 1993 she created an installation around the bombing of the Al Amirya shelter, unwittingly drawing adverse publicity for our family, causing us to flee our home.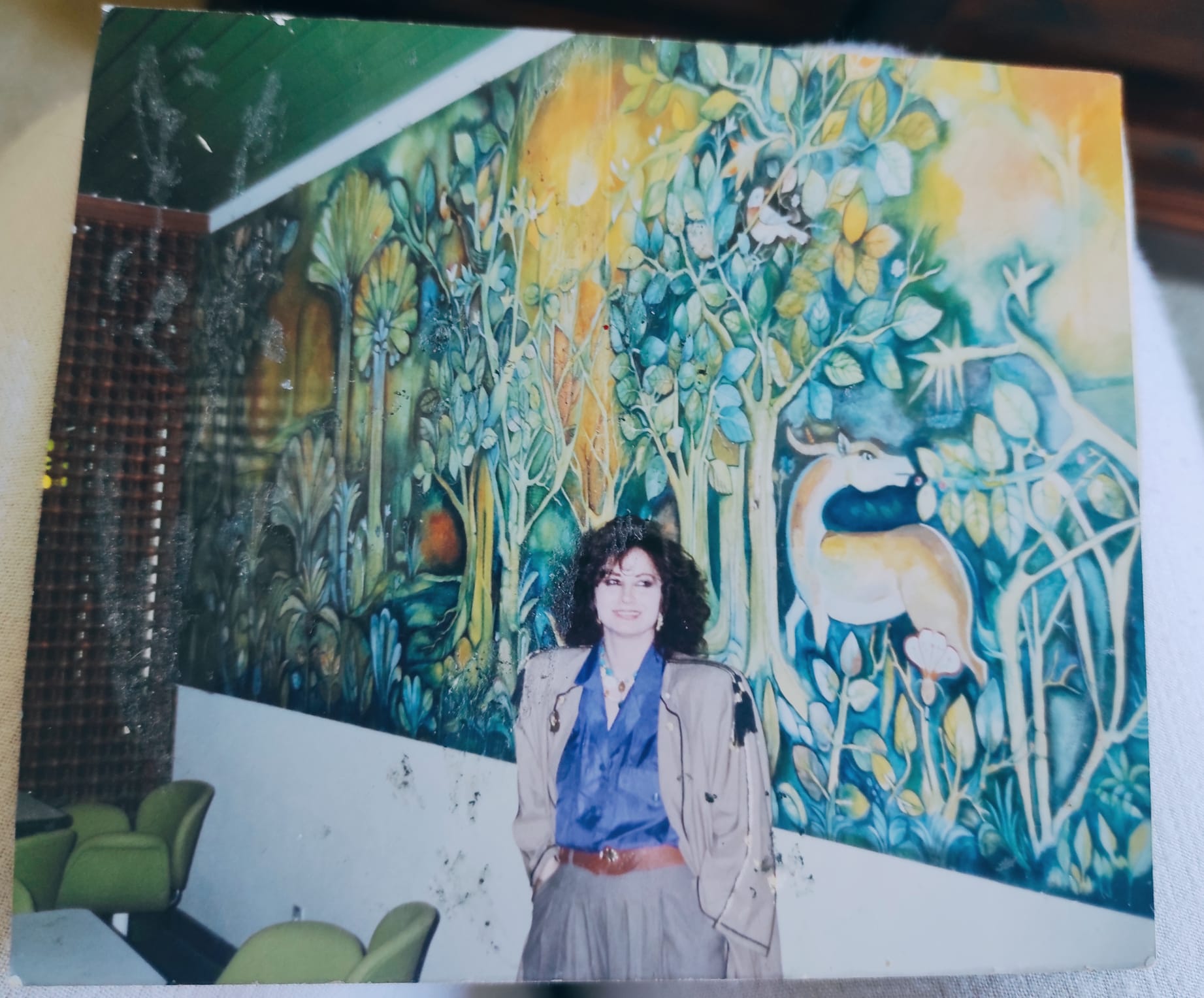 Image: My mother, Betool Al Fekaiki next to one of her early works at Baghdad International Airport
My dream was to be an art scholar, joining the art academy. However, admission was conditional upon overt support for the regime and after being blacklisted we had to escape the country, travelling via Jordan where we were interviewed at the British Embassy to eventually arrive in England.
I lived in many places in the UK, including Aberdeen, where I studied graphic design and eventually settled in south west London to bring up my own family, and to complete my nursery/early years qualifications.
I love to travel. My favourite countries are Lebanon, Morocco and Italy. In Italy and Marrakech I visited schools to see and be inspired by their early years approach and, of course, I visited every museum and art gallery possible.
I have been working as a nursery teacher for over 25 years and organised many art exhibitions for children to show their talents, creative thinking and knowledge about famous artists from around the world. My background has made me treasure every moment and I try to give the children the best possible experience during their time with us, just how I remembered my school years to be the very best time of my life.
When I first visited Willington, met the children and toured the school I knew I had to work here. I love working here, our inclusivity, multiculturalism and the incredible children I care for daily, who like to call me Mrs Cocoon.
Published 15th June 2022
Elizabeth Draper, Head of English and Humanities
Educationalist, Examiner, Beaver volunteer, avid camper, lifelong learner and general busy-bee!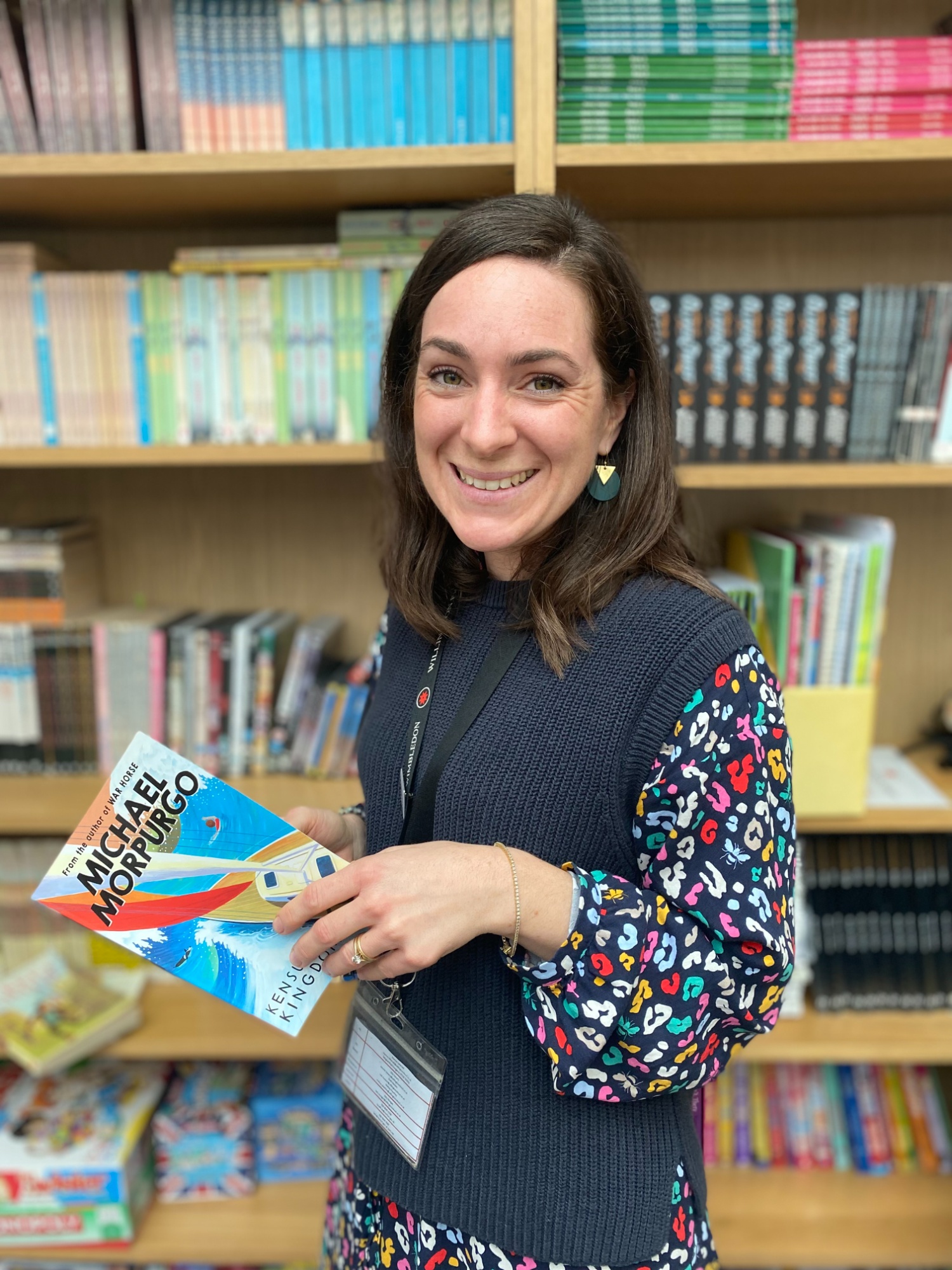 Originally from rural Derbyshire, with a rich abundance of fields, sheep and more fields with hills in (and limited transport and internet options), it is no surprise that I grew up loving both the great outdoors and reading! It was Roald Dahl's classic, Matilda, that first captured my imagination, aged 7, and led to my love of literature; with the character, Miss Honey, really sparking my desire to become a teacher.
I am a life-long learner and I have often wondered if my spirit animal was a busy bee, as I am always doing something! After graduating from St Catherine's College, Oxford, I was fortunate enough to start my dream career at Watford Grammar School for Girls and later at St Albans High School for Girls, as their Head of History and KS2-KS3 transition lead. A move to Toronto for 5 years saw me indulge my passion for building curriculums by working with the Toronto District school board, Royal Ontario Museum and Art Gallery of Toronto; co-ordinating their outreach programs in schools. Not quite busy enough, I undertook a Msc in Educational Leadership with the University of Leicester, achieving a Distinction. I have loved using my experience, passion and enthusiasm for all things education to teach English and Humanities at Willington!
When I am not in the classroom, I can be found ferrying my two children around to meet their social calendar obligations, volunteering weekly at my son's Beaver Scouts troop, marking History GCSE and A Level examinations, or working for an array of media companies writing educational frameworks, checking and writing Pre-school TV show scripts and designing outreach lessons as an independent senior educationalist.
At my heart, and despite my best efforts to fill my diary with activities, I am still very much a country-girl and I am at my happiest camping in a muddy field and carbonising marshmallows with my family - or in my garden trying to rival the Chelsea Flower Show. I do reserve the right to bring along one textbook (or two) so I can ponder on teaching and learning whilst trying in vain to light the campfire; as the saying goes, you can take the teacher out of the classroom…
Published 6th October 2022