Charity
Academic Year 2022/23
Each year the Willington community selects two charities on which to focus their fundraising activities. For this year we will be raising money for Save the Children and Dons Local Action Group. Click on the links to find out more.
For Harvest Festival, we once more gathered donations for the Wimbledon Guild, recognising the vital work they carry out in the community. We were delighted to welcome Mrs Robinson (below) who thanked the children for their donations.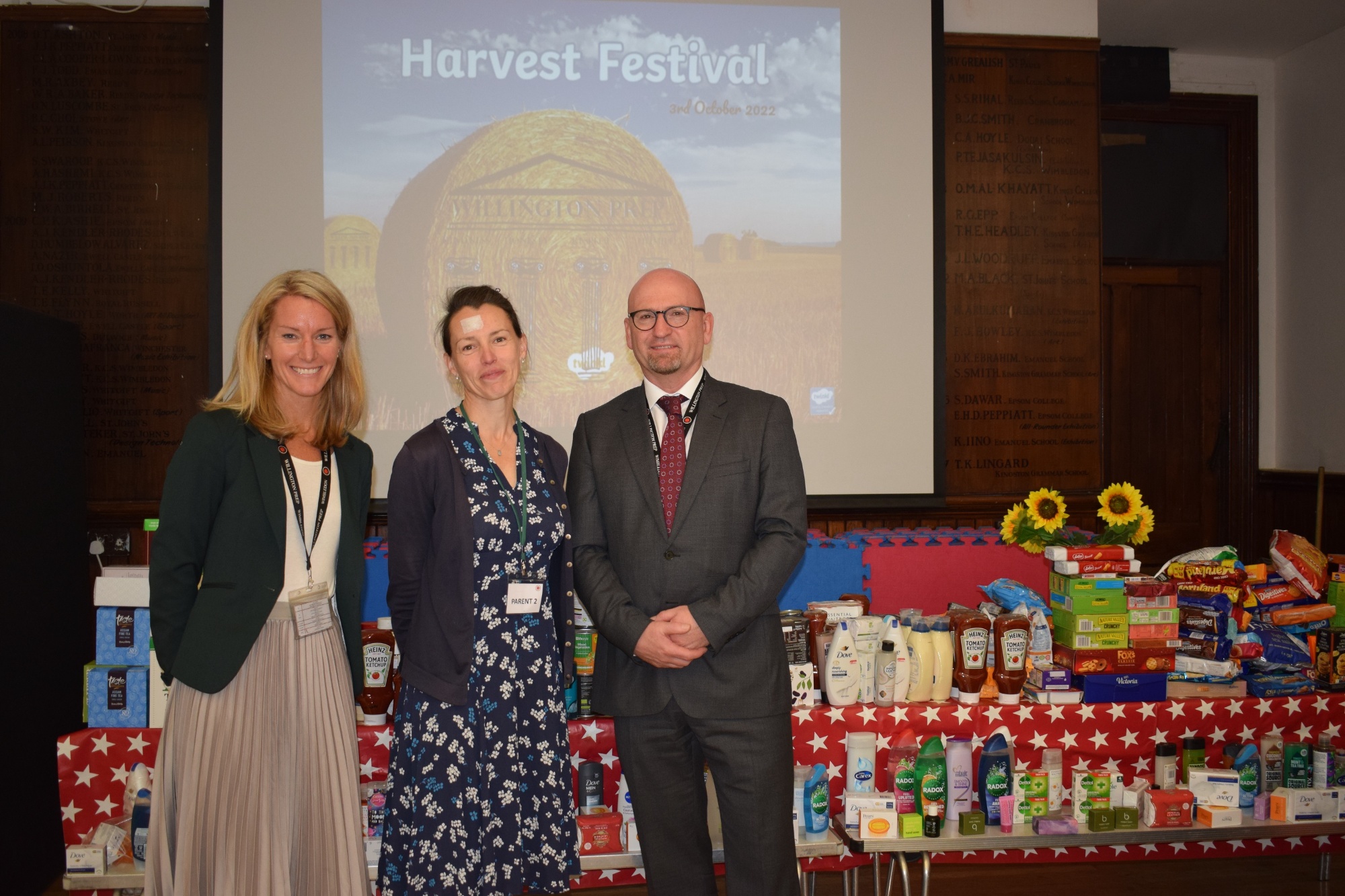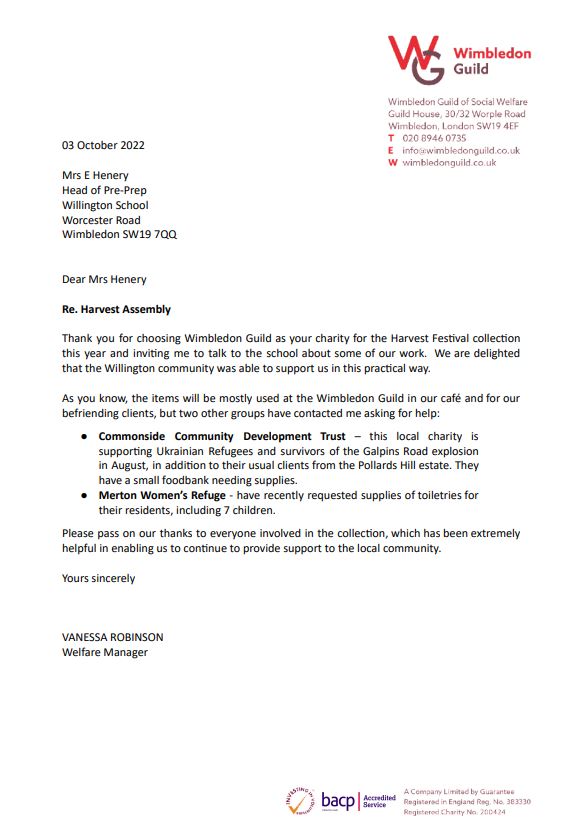 In addition, we took part in the YoungMinds event, #HelloYellow, on 10th October. We have been supporting this organisation for a number of years. We admire the way they break the taboo of mental health awareness in a way that children and young people can relate to. Our HelloYellow day raised £324.55 for this worthwhile cause.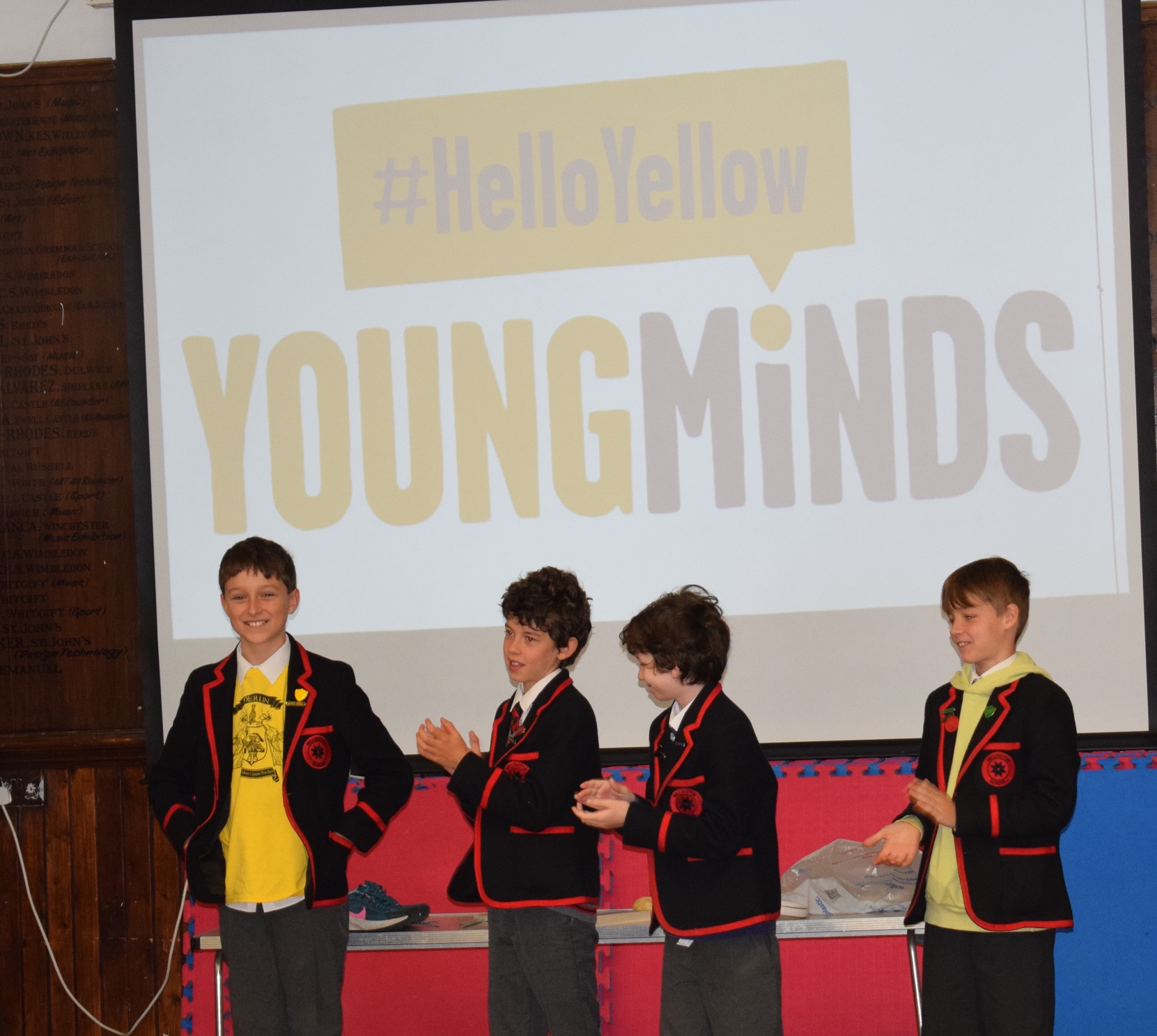 Academic Year 2021/22
Every year the Willington community raises many thousands of pounds for charity. This academic year, 2021-2022, we have been predominantly raising money for our two charities, UNICEF and, locally, the Wimbledon Guild. We have in addition raised further funds for specific charities on their charity days, ie Christmas Jumper Day.
We are committed to ensuring Willington pupils understand the variety of different charitable needs and encourage a focus on the local community, children and foreign aid.
Many of our fundraising activities support the mental health charities we work closely with, such as Place2Be, who also provide training for our Mental Health Champions.
Charitable donations to date (academic year 2021/22) published May 2022
UNICEF: £1888 was raised during World Book Day
Restless Development: £4535 was raised at the schools triathlon day at Royal Russell (of this amount £1043 goes to UNICEF)
Christmas Jumper Day (Save the Children): £122.40
Hello Yellow: £440
Odd Socks Day: £303
Place2Be: - £133.20
Individual Fundraisers: We are proud of our pupils who, outside of the School environment, take part in fundraising activities either individually or in small groups as they have a clear understanding that everyone can make a difference.
Year 6 pupils Ishaan, Sam and Neil raised £856
Total: £8277.60
Non Financial Charity work:
Wrap up London: In December we worked with one of our Year 4 parents to collect coats from families to send to homeless shelters across London.
Harvest Festival: The school collected vast amounts of food for our local charity, Wimbledon Guild.
Holiday Camps - we run a number of holiday camps on site for the benefit of our pupils and children from other local schools.