YEAR 6 AND 7 TRIP TO BURGUNDY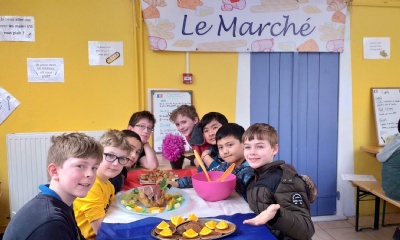 Our Year 6 and 7 boys travelled to Maison Claire Fontaine, a language centre in the rural village of Meluzien in Burgundy, just two hours south of Paris and next to the historical town of Avallon. In addition to morning French lessons, the boys took part in a range of activities such as archery, boule and orienteering. The boys made the most of exploring the local area and selecting their own food for lunch from the local market. All the activities were undertaken by bilingual native French speakers and the boys were encouraged to speak French at every opportunity throughout their stay.
Click here to visit our comprehensive photo gallery of this wonderful week.
Anne Silistrie
Head of French