The Willington Community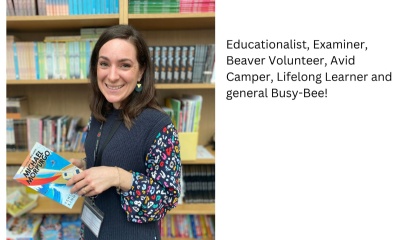 Elizabeth Draper, Head of English & Humanities
Originally from rural Derbyshire, with a rich abundance of fields, sheep and more fields with hills in (and limited transport and internet options), it is no surprise that I grew up loving both the great outdoors and reading! It was Roald Dahl's classic, Matilda, that first captured my imagination, aged 7, and led to my love of literature; with the character, Miss Honey, really sparking my desire to become a teacher.
I am a life-long learner and I have often wondered if my spirit animal was a busy bee, as I am always doing something! After graduating from St Catherine's College, Oxford, I was fortunate enough to start my dream career at Watford Grammar School for Girls and later at St Albans High School for Girls, as their Head of History and KS2-KS3 transition lead. A move to Toronto for 5 years saw me indulge my passion for building curriculums by working with the Toronto District school board, Royal Ontario Museum and Art Gallery of Toronto; co-ordinating their outreach programs in schools. Not quite busy enough, I undertook a Msc in Educational Leadership with the University of Leicester, achieving a Distinction. I have loved using my experience, passion and enthusiasm for all things education to teach English and Humanities at Willington!
When I am not in the classroom, I can be found ferrying my two children around to meet their social calendar obligations, volunteering weekly at my son's Beaver Scouts troop, marking History GCSE and A Level examinations, or working for an array of media companies writing educational frameworks, checking and writing Pre-school TV show scripts and designing outreach lessons as an independent senior educationalist.
At my heart, and despite my best efforts to fill my diary with activities, I am still very much a country-girl and I am at my happiest camping in a muddy field and carbonising marshmallows with my family - or in my garden trying to rival the Chelsea Flower Show. I do reserve the right to bring along one textbook (or two) so I can ponder on teaching and learning whilst trying in vain to light the campfire; as the saying goes, you can take the teacher out of the classroom…
Everyone has a story to tell. Find out more about the people who make up our wonderful Willington community by clicking here.