READ FOR MY SCHOOL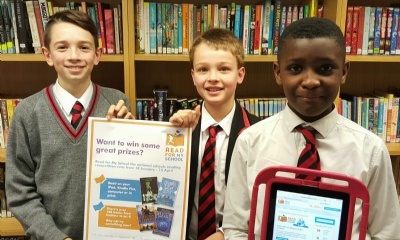 Willington Boys delighted to be taking part in the national Read for My School campaign.
For the very first time, we will be taking part in a national reading competition called 'Read for My School', which is open to all children in Years 3–8 in England from January to April 2016.
The competition website www.readformyschool.co.uk is hosting a free online library of over 100 books by top children's authors. Those who participate will be able to read the books online wherever they have internet access and the website is fully compatible with most major tablets and all laptop/desktop devices. Children can, of course, also choose to read books in print or that are not part of the online library – the goal is simply to read as much as possible this term.