Pre-Prep Sports Day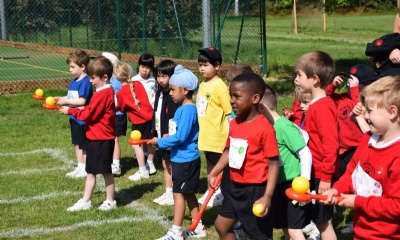 On a bright and sunny day, brimming with anticipation and laughter, the pre-prep sports day was held amidst an atmosphere of pure, unadulterated joy. It was an exquisite canvas of jubilant children, proud parents, and enthusiastic staff. The sun shone brilliantly, bathing the sports field in a vibrant hue, adding an extra dash of colour to the entire event.
The day was an assortment of various sports events designed to be inclusive, interactive, and entertaining. First on the programme for Year 1 was the beanbag throw. They flung their beanbags with all their might, each throw creating a spectacle of joy and bringing forth giggles of triumph from both participants and spectators.
The sack race brought an extra dash of fun, with the Nursery children hopping their way to the finish line, their faces alight with concentration and glee. The onlookers cheered every leap, creating an environment of vibrant and encouraging energy that the young athletes carried with them all the way to the end of the race.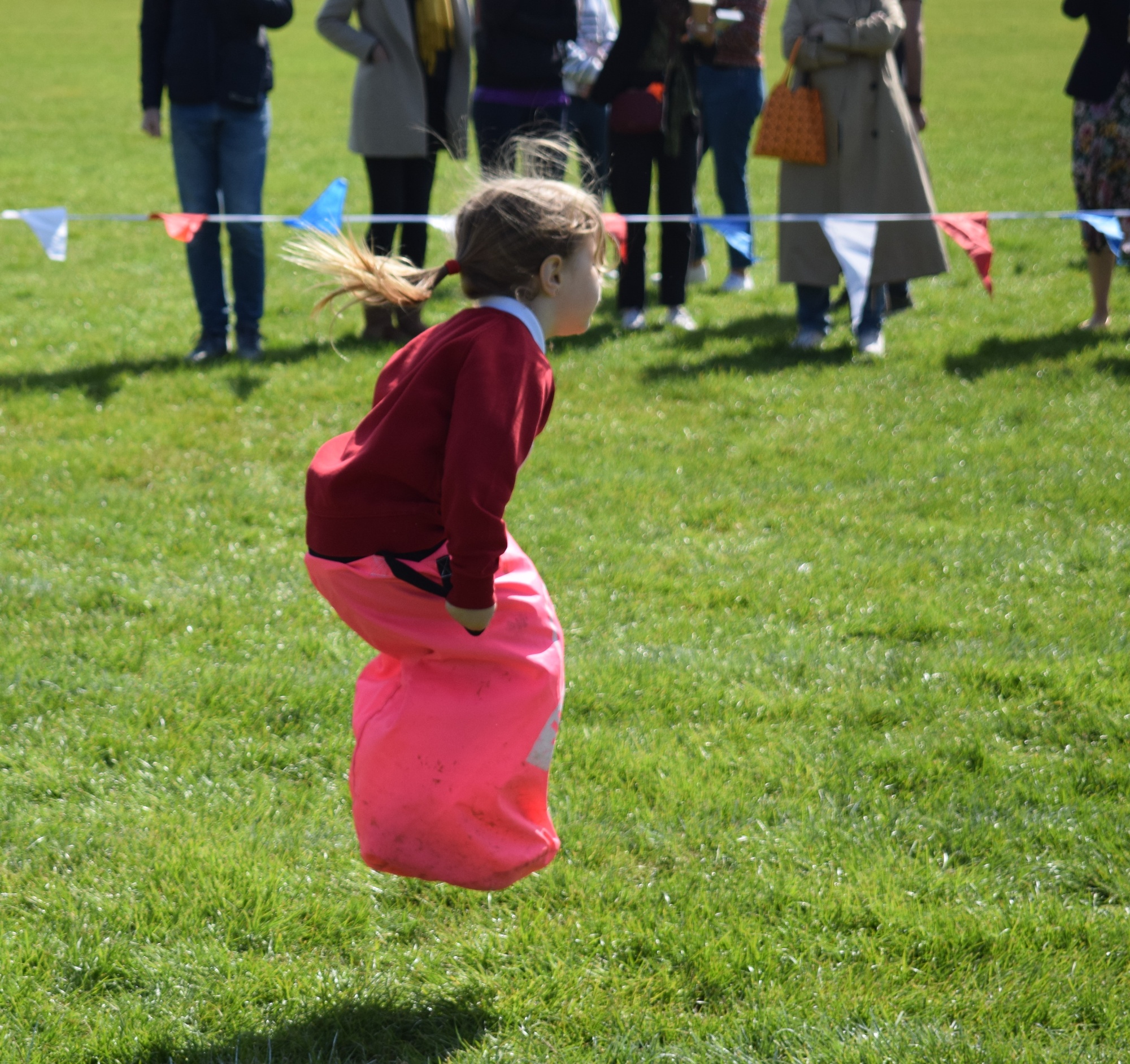 The relay race proved to be a testament to teamwork. The 'baton' was passed smoothly from one eager hand to the other, each team member sprinting with all their might to ensure victory for their team. The event exhibited the spirit of unity and camaraderie amongst the children, drawing applause and admiration from the onlookers.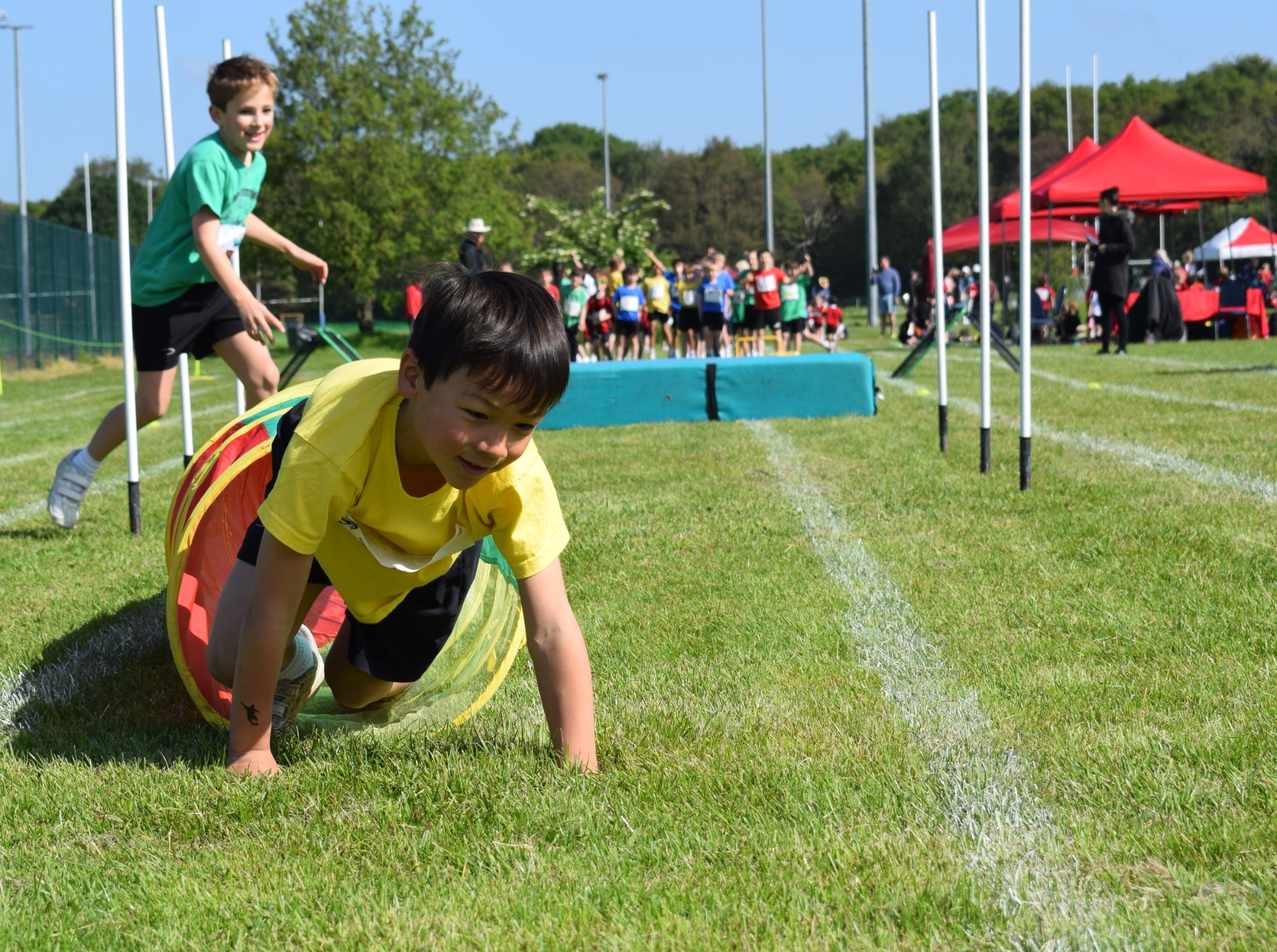 The parent race was a hit, eliciting cheers and laughs alike. Parents, buoyed by their children's shouts of encouragement, navigated the course with a combination of competitive spirit and amusement. It was heartwarming to see the roles reverse and the children cheer on their parents with as much enthusiasm as they had been cheered on.
The traditional egg and spoon race, a staple in these events, created a lot of light-hearted fun. The combination of precision and balance turned out to be a humorous challenge for the children, resulting in a lot of giggles and a few unfortunate 'egg' casualties.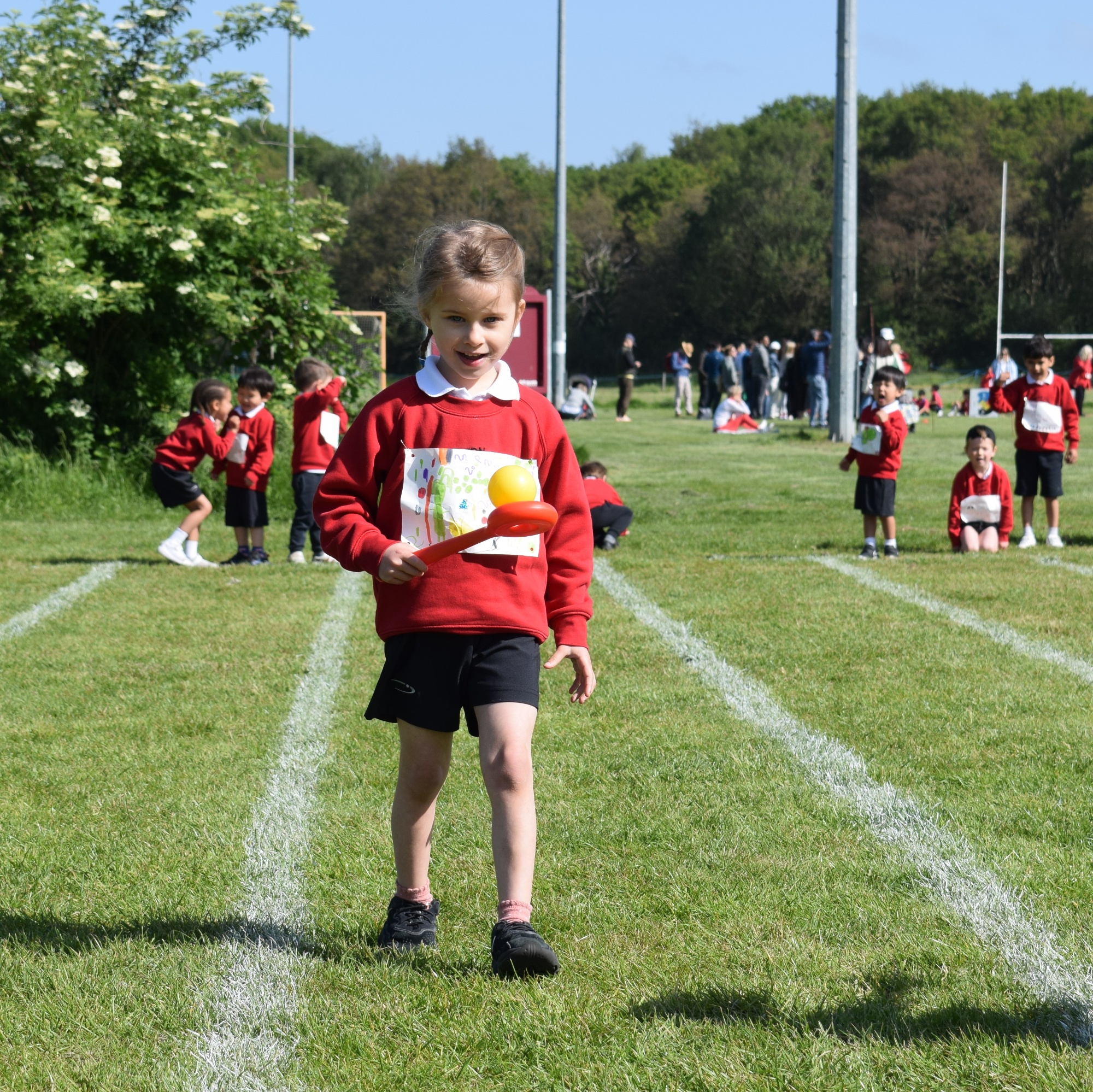 A special thank you goes to POW, who generously supplied refreshing ice lollies for our mini-Olympians. The lollies were the perfect antidote to the warmth of the day and brought smiles to faces all around.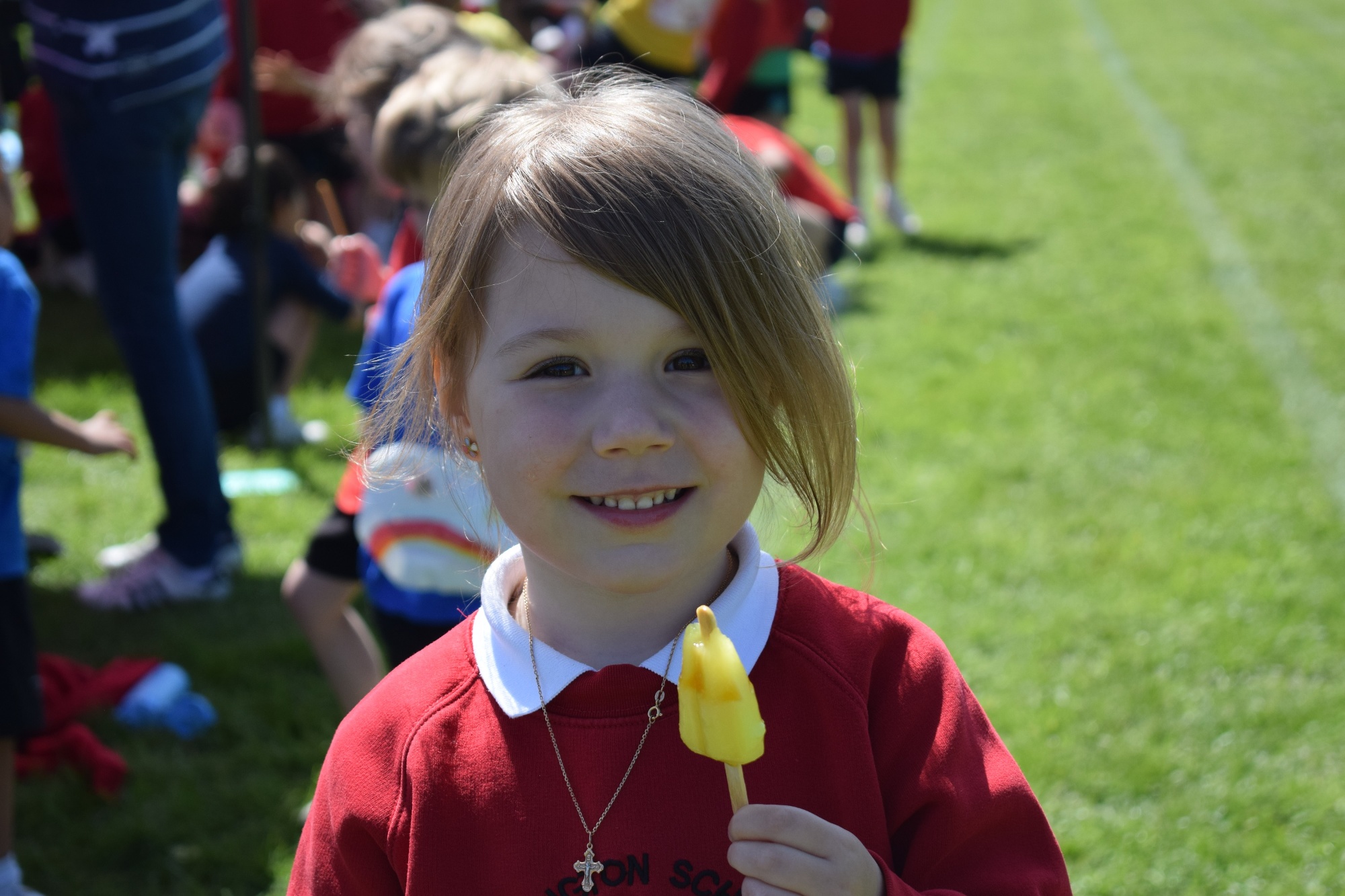 Each child won stickers to adorn their homemade bibs, creating a colourful patchwork of victories and memories. As the day came to a close, it was clear that the event was not just about winning or losing, but about participation, teamwork, and above all, having fun.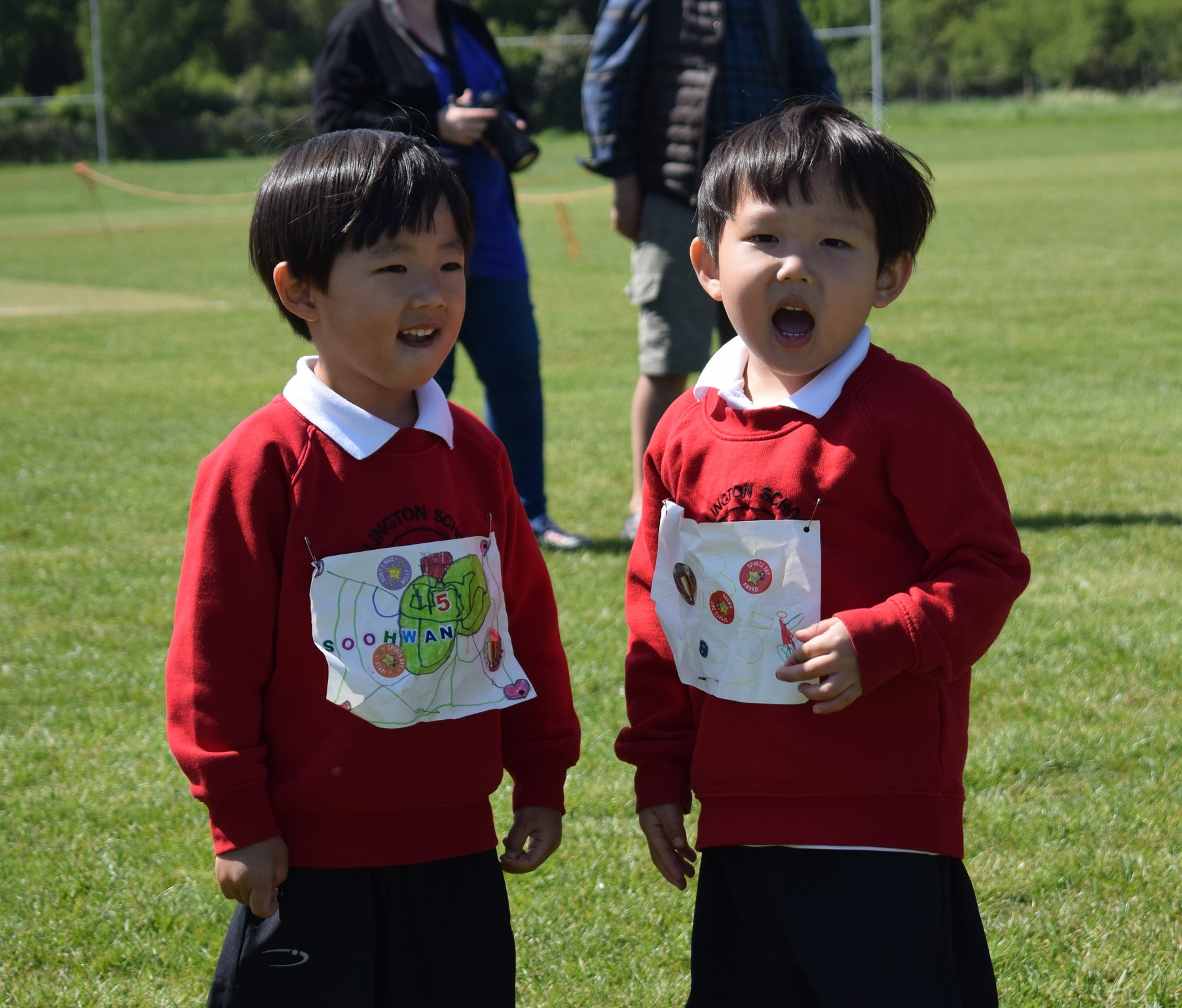 The pre-prep sports day 2023 will be remembered not just as a day of sporting events, but as a celebration of unity, enthusiasm, and the joy of being a child. Here's to the sports stars of tomorrow, who have shown us today that they're ready to shine.