SUMMER BUILDING WORK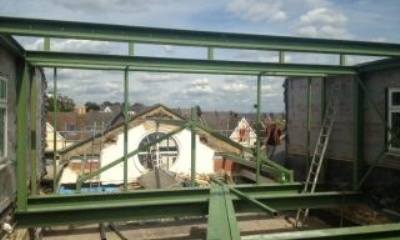 Please Pardon our Appearance
Our ambitious building works were well and truly underway during the summer holidays. This picture was taken after the roof to the main hall was lifted off and steels dropped in for two new classrooms. In January , our bespoke Computing Suite will be up and running, as will the new general classroom.
Our thanks to all our boys and their families, visitors to the school and our neighbours for their patience and understanding during these building works, which will continue over the weekends and during the half term.
Phase 2, beginning next year, will see new music practice rooms and a classroom for the extended learning team. Next year will also see the construction of the much anticipated climbing wall, offering a unique experience as our boys find their inner adventurer.