SPRING TERM SPORT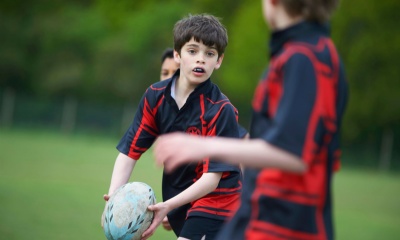 We have an exciting Rugby programme in place this term and a coaching set-up dedicated to bring out the best in each and every one of our boys, regardless of ability. It's our aim that everyone will get their chance to represent the school in at least one fixture this term and, when they do, we'll ensure they're as ready, focused, committed and as excited as they can be. It will be an interesting year for our 1st team, with much of the squad made up from our extremely successful Colts team. Size may not be on our side, but you can be sure that we'll be playing some scintillating rugby and I know 1st team coaches Mr Strudwick and Mr Peacock expect us to be more than a challenge for anyone in our circuit. The 2nd team, led by Mr Currie, and our tag rugby boys coached by Mr Jaffer and Mr Gerrard, will be looking to build on the progress made at the end of last term and the start of this, and I look forward to seeing these boys in action over the next few weeks. Note: I am looking to add more fixtures to the calendar for these boys so please keep your eye on the fixture list on our website.
Below them,the Colts year group is brimming with rugby talent and myself and Mr Lynch are really excited to see how the boys perform this year, with a big focus being placed on retaining the trophy they won last year at Priory's Rugby Festival at the end of February. The U10s will be hoping to build on last year's progress, and now under the tutelage of Mr Strudwick, Mr Peacock and Mr Jaffer, they have all the resources they need to have a strong season as long as they gel quickly and work hard for each other. The U9s are in their first full season of contact rugby, not that you'd know it as they're already showing fantastic technique in contact. This is a special group of players and all teams in this year group should be aiming for another top season.
Below our contact rugby programme, the U8, U7, U6 and Reception boys are all learning the skills, techniques and tactics that will not only make each and every one of them realise their potential, but also cement Willington's reputation as a fearsome rugby school. I look forward to seeing as many of you on the touch lines as possible.
Mr Carew-Gibbs
Director of Sport