RESTLESS TRIATHLON 2017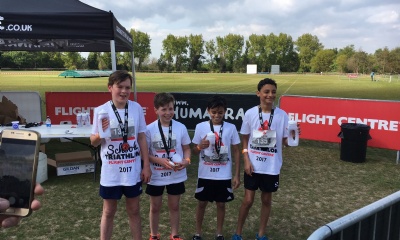 An Outstanding Effort from Willington Boys
With over 520 competitors taking part, Willington had some very good results at the Restless Development Schools' Triathlon, held at the Royal Russell.
In the Year 3/4 section, Willington won the event with The War Masters and also came second with The Good Guys. In the Year 5/6 section, Willington also came out winners with the Proathlons living up to their name - members of the Willington Tri Club who were very exited to win! And in the Year 7/8 section, to complete a clean sweep, The Shadows also won the event.
A special mention goes to Team Illuminati who were in the last wave of the whole day with one member being the last runner on the course. Everyone cheered him round and the whole team joined him for the last lap as they all crossed the line arm in arm, summing up the spirit of the day.
The boys' fundraising has been incredible and I look forward to finalising the total amount in due course.
Jim Sewell
Restless Development