STORYTIME WITH TEDDIES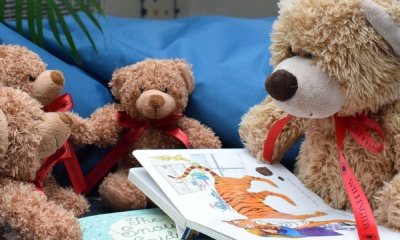 For Pre-Schoolers aged 2+
Reading to children feeds their imaginations and encourages them to learn. We love our books at Willington and invite you to bring your little one (and their teddy) for Storytime with our Head of Early Years, Mrs Spence.
Our next Storytime with Teddies is on Thursday 23rd May at 3.30pm. Click here to reserve their spot on the storytime carpet.
Downloadable flyer attached.